Advice For Private Tutors Providing Private Tuition - Becoming A Tutor
See how to register with us...
See some Tutor Testimonials...
Guidance, Help And Support For Private Tutors
Are you thinking of becoming a private tutor? We the owners of Home Tutors Directory began tutoring in the summer of 1993 and 1994 upon the completion of our degrees After each working for four years in academic research, we started a business in private tuition specialising in GCSE Science and A Level Biology and Chemistry. Our private tuition business is now in it's twelfth academic year of trading and we have never looked back.
Because of this we would like to share some of our expertise with you to enable you to start work as a successful private tutor. Alternatively this guide can help exsisting tutors on how to improve their tutoring service so it will go from strength to strength. This is only a guideline but we hope it will help you. This guide is primarily targeted at those wishing to offer academic tutoring, however most of the guide applies equally well to those of you wishing to tutor non-academic/vocational subjects such as alternative therapies etc.
Regardless of whether you are currently a full time or part time private tutor, new to tutoring, or are considering setting up a new private tuition service or home tutoring business, we hope that you find the tutoring tips helpful
If you are interested in viewing further articles, based on our tutoring experiences, you may wish to visit Home Tutors Directory resources page for further reading
All the information on this website including this guide is the property of HomeTutorsDirectory and as such is protected by international copyright law. You may use it for personal use but any attempt to reproduce it in whole or in part on other websites or in any other publication will result in action being taken against you up to and including legal action. We ALWAYS take action to protect our copyright.
What Are The Qualifications Required For Private Tutors?
Currently in the UK there are no minimum or maximum qualifications that a home teacher requires to offer a private tutoring service. However a minimum requirement sought by most tutoring agencies is a foundation degree or HND if you wish to provide tuition for academic subjects.
Who Can Become A Private Tutor ?
There are several categories of individuals who generally provide home tuition including the following
Graduates, Post Graduate & PhD Students
Graduates and post graduate students generally offer tutoring for the subjects they qualified with from their first degree and can provide a wealth a knowledge and up to date help with current syllabi.
Teachers
Many teachers who have a B.Ed or have NQT (Newly Qualified Teacher) status participate in private tuition. It is also common for individuals who are involved in part time teaching, such as part time teachers, retired teachers and supply teachers to offer tutoring to subsidise their main income. PGCE students may also offer tutoring which can also enhance their teaching experience on a one to one basis.
Lecturers
Like teachers, many college lecturers and university lecturers make good private tutors. Often retired university lecturers like to provide tuition to "keep their hand in" on their subject specialism.
Individuals Working In Training & The Vocational Educational Sector
This applies to those who offer tutoring for vocational subjects such as BTECs, City and Guilds and NVQs.
Factors Effecting What A Private Tutor Can Earn In The UK
Salaries for private tutors earned from private tutoring jobs can vary as they are dependent on several factors
If you are wishing to offer a home tuition service, it is advisable to take the following factors into account.This will establish the earning potential what a tutor can earn in the UK, before setting tutoring prices.
Where A Tutor Is Based In The UK - Please note that tutoring charges are higher in London and South East England.
Your Experience As A Private Tutor - As a rule, the more experience that you have as a tutor means that you may be able to charge more.
Qualifications Of A Private Tutor - As with more experience, the more qualifications that a tutor has can determine what their hourly are.
Other Factors To Consider - What Should I Charge As As A Private Tutor
Private tutors need to consider the costs involved in providing a private tuition service. Before deciding what to charge, it will be worthwhile making a list of all the different types of financial outlay that are involved.These will include : -
Where Will You Provide Your Service - If you are offering tuition service that involves travelling to student homes, you will need to factor in travelling expenses.If you are offering private tuition from your own home or office, such factors as refreshments and utilities i.e gas and electricity.
Cost Of Private Tutoring Materials ? - This includes stationery, examination papers, books, revision guides. Do not also forget to include the planning of lessons.
Average Hourly Charges For Private Tutoring Jobs - Salaries, Private Tutoring Prices & Tutoring Rates Of Pay In The UK
After you have taken into account the above factors of what you will cap your prices at, it is worthwhile considering the average prices for private tuition in the UK (as of January 2012). Please note this is an average approximation only. The prices for private tuition in London and the South East may be higher and these prices also do not include travelling expenses.
If you are looking for a tutor on Home Tutors Directory it is free of charge to find and contact tutors and tutoring agencies. We DO NOT charge finders fees.
Primary Level Tutoring Costs (Includes Key Stage 1, KS1, Key Stage 2, KS2) - £17 - £22 per hour
Secondary Level Tutoring Costs (Includes Key Stage 4, KS4, GCSE IGCSE, Scottish Standards - £22 - £27 per hour
Advanced Level Tutoring Costs (AS-Level, A-Level, IB, Scottish Highers) - £27 - £32 per hour
Degree Level, Undergraduate & University Level (Including Foundation & Postgraduate Degrees) - £32 + per hour
Professional Examinations - £32 + per hour
Group Tutoring - Whilst this is only a guideline, if tutoring groups of up to three students, reduce the price per student by approximately one third.
Subjects & Number Of Subjects Private Tutors Can Offer?
Although this is a guideline, private tutors usually provide home teaching in subjects that they majored in for their first degree and also subjects that they studied at A-Level. There are not hard or fast rules for this, so it really depends on the private tutor and what their comfort zone is. For example our first degrees are in Biomedical Science & Biochemistry, so we specialise in AS-Level & A-Level Biology & Chemistry. When we set up our private tuition business in 1997, we also offered tuition in GCSE Maths & GCSE Science, however due to the demand for Biology & Chemistry we decided just to concentrate on tutoring A-Levels.
Private Tutors & Home Tutors - Do I Work From Home Or Should I Travel?
This depends on each individual tutor circumstances. As with all working situations both working from home or travelling as a private tutor has advantages & disadvantages. These are outlined below
Advantages Of Working From Home For Private Tutors
Tutoring materials, books & tutoring resources at hand
Because the tutor is not travelling, there is more time available to possibly book in more clients
No travelling costs
Disadvantages Of Working From Home For Private Tutors
If you are renting an office than costs for rent etc. must be considered. Alternatively if you are working from home, cost of utility bills, refreshments etc. must be considered. Offering a private tuition service from home may cause disruption to those sharing your home, so you will need a separate room as an office or study to provide tutoring from.
Advantages Of Travelling For Private Tutors
Flexibility, as a tutor you are not discounting those students who are unable to travel to you.
Disadvantages Of Travelling For Private Tutors
Tutors will not have books & resources at hand.
More travelling time, however it is possible to book in students who live in the same locality. Travelling costs, Costs of public transport or car expenses also need to be considered by the private tutor.
How Far Should A Tutor Travel Travel To Provide Private Tuition
If you have decided to offer personal tutoring and decided to travel to your students, how far a tutor is prepared to travel depends on several factors.
The number of clients you wish to obtain, and also the demand for private tuition in your area, .i.e. if you live in an isolated area, you may wish to travel to some of your students. What subjects you are offering tuition in - the more subjects you offer, the more clients you will obtain. The times you are offering private tuition in your area. If you are only tutoring on set days, then your work is limited, again consider travelling flexibility. When a home tutor first sets up a private tuition service, we advise that it is best to keep all options open. The more flexible you are as a tutor, the more quickly you will build your client base. Again it may be wise to consider travelling.
What Are The Best Hours, Days & Ideal Times To Provide Home Tuition?
This depends on the circumstances of each individual tutor. The hours and days a tutor wishes to provide tuition is determined by any commitments that they may have and if tutoring is not their only job. If a tutor has to to travel to tutor, this will limit the number of tutees they are able to tutor in a given day. If you are offering a private teaching service for primary children (KS1 and KS2), Secondary (KS3, GCSE IGCSE) then most students are of school age, which means that you as the tutor will have to offer tuition after 4.00 pm weekdays and weekends. For private tutors who also offer lessons for A-Levels, BTECs, Degree Level, vocational qualifications, arts, languages, hobbies or crafts and tuition to those students studying GCSEs in tertiary education, you will find that many of these students are much more flexible and you can tutor throughout the day as well as weekends.
Current Demand For Private Tuition In The UK
We as the founders of Home Tutors Directory have 24 years combined experience of offering full time private tuition. We can reassure you that the demand for private tuition across the board is increasing, and is required throughout the year. We advise that advertising your home tuition service should be consistent. Whilst the demand throughout the academic year for private tuition varies per subject and level, factors to consider are do you want to provide tutoring throughout the year, number of subjects and levels you tutor, if you are wishing to travel and how far you are prepared to travel if at all. To increase your client base you need to advertise. The longer you advertise and the more advertising avenues that you exploit, the more tutoring work you will obtain.
However not all tutors wish to offer home tutoring full time.Some prefer to provide their services at busy times of the academic year such as the run up to the June exams. Other tutors who wish to offer a part time tutoring service, provide tutoring for intense Easter revision courses or Christmas revision classes.Some students require private tuition over the Summer holidays or because they may have resits for University exams. Alternatively in the Summer the demand for foreign language tuition increase.
Starting A Private Tutoring Business - The Skills Needed By A Private Tutor
If you are are interested in becoming a private tutor, you may wish to consider the following skills before setting up a private tuition service :-
Ability To Communicate & Help The Students Understanding

The key approach of private tuition is to improve the understanding of the student. An essential skill for a home tutor is that they are able to help the student grasp and fully understand any area of subject weakness by good communication. Whilst at the same time engaging the student's interest and making the tutoring session fun will enhance their learning.



Ability To Listen

One of the major factors of one to one private tutoring is to tailor and deliver your lessons so that the student can understand areas of subject difficulty. For the student to improve, they must understand. Flexibility is the key. Just because you use a successful set protocol of how you tailor your tuition lessons for several of your students, does not mean this will work every time. Therefore if the student has difficulty in grasping certain areas of their syllabus, listen to their feedback and from this devise alternative ways of how you will tailor your tutoring for that particular student.



Good Grasp Of Your Subject Area

We would recommend that you only offer home lessons for the subjects that you are familiar with and enjoy and are passionate about. As a rule, the subjects that you enjoy, understand and feel most enthusiastic about are the ones which you will excel in at tutoring. Therefore you will have most success in improving the student's grades and confidence.



Communication With All Age Groups - Especially Children

Most academic personal tutors provide private tuition for children or young adults. However if you specialise in tutoring students for GCSE upwards, you will be tutoring teenagers, young adults and possibly mature students. Therefore you will need to feel confident at communicating with all age groups. Even if you are only providing private tuition for primary or secondary level children, remember that you will often come into contact with and give feedback to their guardians or parents.



Good Command of The English Language and Literacy

No explanation here - goes without saying !



Good Time Management & Self Motivation

As a freelance tutor, like any self employed profession, you will not have a clocking in machine! When you work for yourself you need to be self motivated and it is essential that you use your time effectively. Most students require tuition in the early evening on weekdays or at weekends. Keep these times free for tuition and carry out your admin such as filing, accounting etc at other times of the day or week. If you do not plan your time wisely, this may result in less time that you have available for one to one tuition and your private tuition business will generate less income.



Excellent Organisation Is Paramount

Excellent organisational skills go hand in hand with good time management. As you build up clientele, you will find that you are providing private tuition to several students for different syllabi and possibly several subjects. This can become rather confusing, especially near exam times when you are using similar examination papers for several students. We advise that you keep a record for every student you tutor. This record should include the work that you have covered, any marks received for questions or past examination papers. The reasons for this is it is of benefit when you need to update parents regarding their child's progress. Another reason for keeping private tuition records per student is that it enables you to plan ahead, so that you can cover all topics that the student struggles with and leave time towards examinations to cover exam papers and examination questions.


What Qualifications Do Private Tutors Need ?
Currently there are no specified, minimum qualifications required to become a private tutor. However most tutors have a minimum qualification of a degree, HND or HNC.
Some tutors may also have post graduate qualifications usch as a Cert Ed (Certificate In Education), PGCE (Post Graduate Certificate In Education) or a PhD.
Graduates who obtain a Cert Ed or PGCE status, do so because it is needed to work in F.E. colleges or schools. These qualifications are required to enable teachers and lecturers to teach groups of students and pupils. Personal tuition is mostly carried out on a one to one basis and therefore a Cert Ed or PGCE is not required.
From our experience of tutoring for nearly two decades, we have observed that graduates, teachers, lecturers, all have different individual qualities and experience that they can bring to private tutoring. Ensuring academic wealth and success for students of all ages and levels is the key objective.
Do Home Tutors & Private Tutors Need A CRB Check
There is no compulsory, legal requirement for freelance, self employed tutors to obtain a CRB Check. However when a tutor joins a tutoring agency, they will be required to get a CRB check.
In circumstances where freelance private tutors are tutoring young chilkdren, the parents or guardians may understandably feel happier if the tutor is CRB checked and cleared. We recommend that you obtain a CRB check if you are a personal tutor in this position. Although there is cost to obtain a CRB certificate, it will reassure the parents or guardians of your appropriateness to work with younger children.
CRB Checks For Private Tutors & Types Of CRB Check That A Private Tutor Needs
There are two types of Criminal Record Bureau Checks (CRB). The CRB check and the more rigorous enhanced disclosure check. It is a legal requirement for some employers to ensure that their employees have a CRB check. However in certain professions and jobs, an enhanced disclosure check must be carried out. This applies to circumstances where individuals are working with vulnerable adults or are working alone and unsupervised with children.
How Do Private Tutors Apply For A CRB Check ?
Any private individual, including private tutors, are unable to directly apply for a CRB check.
Some organisations such as private tutoring agencies and schools can legally endorse CRB applications. These are known as REGISTERED BODIES. Generally if a tutor wishes to obtain a CRB certificate, they must apply to a registered body that will carry out a CRB check on behalf of private individuals. These are known as CRB UMBERELLA ORGANISATIONS. For more information regarding CRB checks, we recommend that you visit the specialist CRB section at the government's website. Links to this can be found on Home Tutors Directory links page.
Advice and Information - Costs & Overheads For Private Tutors
There are several costings to consider if you are to become a successful private tutor
Where will you carry out private tuition?


If you just want to tutor from home, you must have a room where you are able to tutor. This needs to be free from distractions. You must take into account extra expenses such has electricity, decor any new furniture you may have to buy etc. The up side to teaching from home is that all your resources are at hand and you do not waste valuable tutoring time travelling between your students and you also do not incur travelling costs.

Obviously it may also be in your interest to purchase a mobile phone. Nowadays there are many UK mobile phone providers who offer good business mobile deals.Before purchasing a mobile phone it may be advisable to compare business tariffs to choose the best rates and business mobile phone packages for you. Also if you have a PC and mobile phone you may want to consider the good mobile phone and broadband deals on offer.

If you wish to travel to your students you may wish to purchase a car if you are able to afford one. Remember you have then to consider petrol, car insurance, MOT etc.



What times and dates will my students be available?


This depends on several factors. The more flexible you are the better. Most private tuition is carried out after 4:00pm weekdays and weekends due to the nature of schools finishing at around 3:30pm. However most post GCSE courses allow students free periods where private lessons can be offered the daytime. Also you must account that most students do not require private tuition during the Summer holidays These factors will effect your earning potential.



What age group and subjects do you wish to specialise in?


The more subjects you are prepared to tutor and the larger the age range the more your earning potential, although a word a caution on this one, quantity does not necessarily mean quality.

When you have decided what levels and age groups you have decided to tutor it is advisable to invest in books, stationary and national curriculum resources. It is essentials that you have up to date textbooks. You also have to remember that the education system in the UK is constantly changing so you must always be aware of the appropriate syllabi that you wish to tutor. You may also be required to supply past examination papers to your students.



Cancellation Fees For Private Tutors


When you start carrying out private tuition you always have to prepare for cancellations. When we began we found some students would call us half an hour before their booked session began to cancel. This is made even worse when you are very busy and some of your students have asked for extra bookings and you are so booked that you are unable to book them in. Often you may find that some clients do not even bother to call you and when you arrive for the lesson they are not there. A simple solution to this is to charge a cancellation fee. We ask for forty eight hours notice. We know of some tutors whom ask for payment in advance and if the student cancels that lesson then they forfeit the advanced payment. However we advise that on initial meeting you must state your terms clearly.



Business Cards For Private Tutors


Always invest in a good set of business cards. This provides the parent/student with your contact details that they can have at hand. We have also found that if we give several business cards at the initial meeting, the cards are often passed onto prospective clientele.



Advertising As A Private Tutor


See advertising.



Public Liability Insurance


See legal issues.



Data Protection Act


See legal issues.



Tax and National Insurance Contributions


See legal issues



Business Accounts


Most business accounts offer free banking for the first year. However after this you will have to pay bank charges. The main problem here is when payment is made by cheque. We advise that if this is the case then to explain to your client that you are paying bank charges on cheques and ask them to add this amount to their fee when writing out the cheque.



Accounting Advice For Private Tutors


We advise that when you start your private tuition service that you keep up to date with your accounts. This can simply be set up by using a spreadsheet on your PC. If you do not like using your PC, you can alternatively buy book keeping / accounting books from most stationers i.e. Partners, WH Smith, Staples etc very cheaply. Save all your receipts for items that you have purchased for your private tutoring business such as advertising invoices, stationary, books, photocopying, petrol etc. Depending on how busy you are, we advise that you enter your total earnings and costs per month into your accounts, to stay on top of things. This way when you come to fill in your Self Assessment form, sent to you by the Inland Revenue at the end of the tax year, you will have a breakdown of your total figures to enter straight away.


Advertising As A Private Tutor, Advertise Your Private Tuition Service
The trick with placing your private tuition advertisements is to advertise in as many places and in as many types of media as possible. Some forms of tuition advertising are better than others but if you want to make a profit as a personal you must not rely on just one form of advertising. Some of the different forms of tuition advertising that you may consider are outlined below.
Word Of Mouth.


This is the best way of making a success of private tuition. The longer you are a tutor, the more experience you gain and the quicker your clientele will build up. As with any business personal recommendations count. The draw back with word of mouth though is that some clients are reluctant to tell anyone they have a private tutor. This can be rather frustrating, however you will always find every year that a fair few of your students got to hear about your private tuition service by word of mouth. We do not rely on this, but take it as an added bonus when past clients recommend our work.



Tuition Agencies.


Although commission is taken, providing you fit the criteria i.e. qualifications and CRB Checks, you may obtain work from them.



Online Directories (such as this one)


Tutors pay no commission to online directories. If you are seriously considering providing a tutoring service and wish to increase your student base please consider Home Tutors Directory. We will guarantee that advertising your services with us allows your tutoring advert to be seen predominantly and consistently for all major areas within at least a 25 mile radius of your advertising area.

We are also one of the longest established online private tuition directories with recommendations by established educational websites, educational bodies and media. This includes ratings by Schoolzone, mentions by TES (Times Educational Supplement) Magazine, Newteachers.tes.co.uk, the Report For Department for Children, Schools and Families by the National Centre for Social Research and The Sunday Times by Sir Chris Woodhead. We have also have been mentioned (July 2012) in Diane Mannion's book.

Unlike some free directories your advert can be found 365 days a year, not only half the time or less.

Also be aware of directories that limit you to postcode searches, be realistic and ask yourself how many tutoring enquiries will you receive, the more searches that your advert is seen for the more enquiries you will receive.

The high volume of private tutors advertising on free sites, means less chance of recieving tuition enquiries. The ratio of advertisers to visitors on Home Tutors Directory is far greater than on other sites. Don't just take our word for this see what some of our advertisers are saying Testimonials Also there are many tutors on these free advertising sites who charge very low hourly rates - some even less than the minimum wage! It will be these tutors you are competing against and whose prices you will need to match to have a chance of gaining work. On Home Tutors Directory you do not need to consider reducing your hourly tuition rate because you are not competing with tutors who are charging much less than the national average. If you have to charge less because of this, you will lose out financially and will be underselling yourself. In effect the advert may be free, but your earning potential will be much less than on Home Tutors Directory.



Local Paper / Local Directory Advertising.


This also a good way of finding clientele. The drawback with this unless you have the resources to pay for this all year round it can prove to be very costly in the long term.



Cards In Local Shops/ Supermarkets / Post Offices.


This is cheap and often effective and can cost as little as 50p /week per advert. However do not expect a flood of phone calls, but you will always obtain some students from this.


Advertising When A Private Tutor Has Enough Work - Speculating To Accumulate
After tutoring all these years, and that the majority of our tutoring work is from referrals, we still continue to advertise.
Why? The answer is because we always remain prepared. If a tutor becomes complacent and thinks why do I need to continue advertising for potential students when I have already enough students? Or x number of people have said they require my services next month so I will not advertise my private tuition service for a while, you are running a risk that the tutoring work may end or not materialise. We strongly advise that you advertise in as many places as possible. For what it costs to advertise your tutoring services online, with us, other paying directories, and in shop and supermarket windows, the annual cost will probably amount to less than than cost of two to three lessons. It is better to have the enquiries and not need them, than to have too few enquiries and need the work. Always keep your options open
When Should Private Tutors Advertise?
The trick with advertising is not to put all of your eggs in one basket. One form of advertising will not fill your bookings. It is best to cast your net as wide as possible. We find obtaining clientele is constant all year round. Although often the best times to ensure full bookings is from September to July. The very busy pick up times for clients is September up to December and January then March to June. However this is only a guideline and depends on the subject and age range you wish to tutor. Even after trading twelve years we find that the most unpredictable happens and we are inundated with calls at certain times when we find in years that we have not been!


Legal Issues Involved In Private Tuition
This again is only a general guideline but we advise that you seek legal advice from a qualified professional first.
The Data Protection Act 1998.
This is important because your business will be effected by the records and information you store about your students. You can obtain more information on this by visiting www.informationcommisionar.gov.uk.

Becoming a private tutor involves a degree of discretion. At all times you must make sure that you make no guarantee of the student's results and exam results that you prepare them for.


Trading Standards.
You need to be aware of and understand the Supply of Goods and Services Act 1982 ( as amended 1994). You can obtain more information on this at www.tradingstandards.gov.uk.


The Children Act
Because you are working with children, familiarise yourself and be aware of the Protection Of Children Act 1999 and Children Act 1989.


Public Liability Insurance


Tax & National Insurance Contributions.
If you are a private tutor you will be classed as self employed. With regards to this you must contact your local Inland Revenue Office for more information.


Potential Enquiries From Students Who Are Interested In Your Service
In order to sell your private tuition service well it is advisable that you get across your key points to prospective students. That five minute initial conversation or e-mail can determine whether a tuition lead is to be successful.
Prepare Ahead For Initial Contact From Students
From experience as private tutors, we advise that you have a copy of key points about the private tutoring that you offer prepared in advance. Have this to hand at the side of the telephone. If you use e-mail, have a prepared drafted e-mail to send to potential tutees. For telephone conversations it is advisable to draft two separate sheets. One called Tutors Details Sheet and another called Students Details Sheet. These are laid out below and should include the following brief points:-


The Tutors Details Sheet
Prepare a sheet with the key points to include in your telephone conversation :- about your service
Your private tutoring experience or teaching experience

Your qualifications
Where you are based
Your private tuition fees
Your private tutoring terms of service including cancellation fees
The Student Details Sheet
Have another sheet prepared for the initial enquiry by the student which you can fill in during the telephone conversation listing the following :-
Name of the student

Subjects that student requires private tuition for
Level of tuition required
Syllabus studies
Areas of difficulty or weakness
Previous grades
School or college attended
Venue of tuition
Phone number of student
Address of student
Where student saw your private tuition advertisement
Time and date for tutoring consultation
What to Say When A Tutee Contacts You For Private Tuition
Before the initial meeting you will need to carry out the following :-
Acknowledge, that you are the tutor that the enquirer wishes to speak to, speaking slowly and clearly.

Try not to ask too many questions to the prospective student straight away. Let the caller introduce themselves and volunteer the information, filling in the above prepared sheet of student details.
Tell them about your service, experience and qualifications, clearly stating your terms of service.
Ask the student any further questions from the student's details sheet.
Ask the parent, student or guardian if they require any further information that has not been covered on the above tutor details sheet or student's detail sheet
At the end of the conversation the student may be interested in arranging an initial meeting.If this is the case arrange an initial tutoring meeting /consultation with the student and exchange contact details.
As tutors ourselves we would advise that unless you are meeting with a mature student to discuss tuition, that you clarify that you meet with both parent and student at the first meeting.
Half of the time that you receive tutoring enquiries, you will find that the student is just making an initial enquiry. However do not be offended or put off by this because more than often you will find that the parent or student calls back within a few days or weeks. This is why you need keep a record of this so that it can save time later because you do not have to go through the same conversation again.
Preparation For Your Initial Private Tuition Meeting
Research the syllabus and relevant books. As you become more experienced with a particular syllabus, subject or topic you will find that you may not need do this on every occasion although it always pays to be prepared.
Make a list of questions that you have overlooked in the first conversation with the student.
Make a list of all topics and areas of curriculum that you need to tutor the student.
The Day of The Private Tuition Consultation
As a private tutor be prepared well in advance for the initial tutoring consultation. You will therefore need :-
Three copies of the syllabus. One for the student, one for the parent and one for yourself. As a private tutor you will be surprised how often that parents and students are not familiar with the syllabus requirements.
The list of topics that you have prepared in the last section.
Diary - to write down appointment times for tutoring sessions.
Business cards - We always give a minimum of three business cards at the initial meeting. This is to ensure that the student will be less likely to loose our number. You will also find that often these private tuition business cards are passed on to other other potential students by the parent or students if they are happy with your private tuition service.
Private tuition credentials - Such as references, evidence of qualifications and CRB checks.
The student's details sheet (see above), so you have all the information at hand.
Spare paper and pens.
Dress so that you look smart and professional. - As the old adage says "first impressions count" so try not dress too casually, show that you are a professional private tutor !
If you are providing private tuition sessions at the student's home, leave yourself plenty of time to get there. There is nothing worse than turning up late to a first meeting.
Alternatively if you are providing private tuition from your office or home, make sure it is clean and tidy.
At The Private Tutoring Meeting
As a private tutor you need to be prepared well in advance of the initial tutoring consultation. You will therefore need to carry out the following :-
Try to feel relaxed and not too nervous. If you are a nervous person, you will find that after conducting many initial private tutoring meetings that this will subside. Remember the people you are meeting are human too!
Introduce yourself and shake the hand of the parent or student.
Break the ice by making a little small talk. You will find after this that the meeting will go well.
Present a copy of the syllabus to the student and parent. Ask the student how they find each topic as you go through the list of topics on that syllabus and the topics sheet you have prepared. Mark off on the topics sheet any areas, that the student does not fully understand or feel confident about.
Ask the student their previous EMS marks and examination grades. It will help if the student has their examination slips to hand or school report for younger children. Again make any notes of these.
When you have a list of areas of weakness and grades needed, give a brief overview of what you will cover with the student in the private tuition lessons. We also advise that you offer to liaise with the parent or guardian regarding the progress of the student. This will allow any problems to be addressed early. The frequency of these updates must be agreed between yourself and the parent. After each weekly lesson is probably to often. An update once a fortnight to once a month is probably better.
Allow the student and parent to raise any further questions about tutoring and your service as well as asking them if they want to check references, qualifications and CRB checks etc.
Specify your terms of service regarding private tuition payment procedures, travel expenses if any, cancellation fees etc.
If there are no further queries from the parent or student, ask them how many private tuition lessons they require, where they require the private tuition to take place and days and times of availability of the student.
Providing that you the tutor are happy with the time, day and venue for tuition to begin, arrange a time for your first tutoring session.
Other Factors To Consider As A Private Tutor Before Your Initial Meeting or Tuition Consultation
Free Trial Lessons For Private Tuition
If a potential client asks for a free trial lesson before they decide to commit to regular private tutoring sessions with you, it is your choice whether to proceed or not. If you agree to this, then you need to be aware that after the free lesson, the parents may decide not to proceed with a course of tuition with you. Therefore you have prepared, possibly travelled and spent, your time tutoring for no gain. Whilst we don't offer free trial lessons, we know tutors who do. If you advertise in enough places and/or join agencies, you will have enough enquiries and students who require your tuition service already. Therefore we don't recommend offering the first lesson for free. We do however offer a free consultation service to potential students and parents. This involves a short informal 30 minute meeting (no tutoring) which allows you to meet the student and get a feel for what they may require from the tuition and their expectations. The student and parent can also then raise any questions they may have. We usually conduct this at our address so as to minimise our travelling time. If a potential client tries to barter you down on price, or tries to impose conditions i.e. that you have to travel to them etc or that the tuition must be carried out at certain times or days that may not be convenient for you. We suggest that you decline their offer. Most clients are prepared to be flexible about times and travel etc. It is important on initial contact that you are open and honest about your terms of service. This will avoid much wasted time and frustration. Declining work is always difficult but you have to have confidence that you will pick up students that are more flexible and are available at times that are more convenient for you. Believe in your service.
Further Private Tutor Tips For When Your Private Tuition Business Is Established
Student records for private tuition.
Always keep a separate file for each student. This should include personal details, syllabus topics covered, examination papers given, homework questions etc. There are several reasons for this. This is so that if in the event where you are are tutoring the same topics or subject to several students, there is less chance of confusion of what you have have covered with what student. You can also regularly check each student's file to ensure that they are progressing and evaluate if your tutoring methods are successful for that particular student. Remember that providing the same private tutoring strategy for each student may not be successful for every student, so you may have adapt this accordingly. flexibility is the key.
Accounting records for private tutors.
Regularly keep on top of your accounting. As mentioned previously in this tutor guide, update your tutoring accounts on a regular basis. This means that you don't have a mountain of accounts to sort out at the end of the tax year.
Keep up with the regular syllabus and national curriculum changes.
Always advertise your private tuition service in advance, by preparing ahead, you should always have a steady supply of clients.
Remain dedicated and enthusiastic towards your students.
Stay professional.
Do not worry about other competing private tutors in your area.
When A Private Tutor Feels They Should Decline Private Tuition From A Student
Here are some solutions to some problems which may materialise just before you begin tutoring or when you have already started tutoring a student. Again these are just some suggestions, the final decision lies with you the tutor and varies for differing situations.
Unrealistic Expectations of Grades
Unfortunately like any service some people have unrealistic expectations. We have had calls to tutor students who require one to three grade increases in very short spaces of time! Each individual situation varies and also the number of sessions required. From our experiences we believe the honest approach is the best. Often if the parents then push us to go ahead with the tutoring we explain and stress that from our experience half a dozen lessons or so will result in little improvement, and we find that it takes at least a couple of sessions for the student to become acquainted with your tutoring style. We also diplomatically suggest trying the exam, but perhaps prepare also for a resit at a later date. If you have not warned them first of the possibility that their expectations are too high it may damage your reputation when the student doesn't achieve the result they were expecting. Also the student and parents will be prepared should the worst outcome materialise, and suggesting perhaps a resit at a later date, will be less of a blow to the student's confidence (if the case is that they can resit).
The Student Is Always Cancelling The Private Tuition Sessions
No one benefits from this. The parents are losing money, the student will not make sufficient progress and it is highly frustrating for the private tutor. After all you as the tutor want to see the student achieve their goals. Secondly you have probably denied another student your time and expertise who will value your service, who you can help achieve their potential. Perhaps it may be best to raise the issue with the parents early on as soon as they have missed a couple of lessons. You may also wish to consider asking for payment in advance so that there is a potential financial penalty if the student cancels a lesson again.
The Student Often Refuses To Do Any Work That You Set Them Out Of The Lesson
Believe us, some of the excuses that we have heard over the years are as funny as "My dog ate the work that you gave me" or "My Mum put the completed work in the washing machine and I was unable to retrieve it" to less amusing comments as "I did not have time, my social life is so hectic at the moment." Again have a polite word with the parents raising your concerns.
Clients Who Refuse To Pay Regularly
One way to deal with this is to ask for payment in advance. Also if a student books your time with block bookings then again ask for payment in advance. Sometimes the above advice may not work, in which case, we advise that you rely on your instinct. There are no real answers to these problems, as each individual problem can vary. However as a guideline we believe diplomacy and an open and honest approach is required to prevent any difficulties arising and also if you feel very unhappy about tutoring a student then it is probably best for everyone all round that you decline or stop the tutoring sessions.
As in any profession, there are always going to be competitors. There will always be competing private teachers offering a private tutoring business like yours in your area. However bear in mind that no two tutors will tailor their services to be exact and that no two individuals are the same. As time goes by and you build up a reputable home tuition business, a good reputation and proof that you can deliver the goods matter. Never question your ability as a private tutor or the fact that you are offering a first class tutoring service by helping so many students to achieve their educational goals. This will always speak volumes to past and future clients so that your service will go from strength to strength.
We hope that by sharing our experience of running a private tutoring service for many years that we can help you too to become a successful private tutor and wish you the very best for many years of productive tutoring!
This guide to becoming a private tutor, was written and published in 2005 when www.hometutorsdirectory.co.uk went live. It is one of the original guides to be be published on a tutors directory. It is based on our combined tutoring experience of over thirty years. We are sure that this straight to the point, no nonsense guide will help you.These methods have been tried and tested and rest assured they work. We hope that they also work for you.


By Jayne Thomas Co-founder of Home Tutors Directory
See some of our recent testimonials from the tutors and tutoring agencies advertising on Home Tutors Directory - personal endorsements from the advertisers on Home Tutors Directory. For more guidance regarding private tuition and to see another recommendation for Home Tutors Directory see Tutors Frequently Asked Questions, regarding online tuition advertising. If you are a private tutor or tutoring agency looking to place a private tuition advertisement online please click here advertising for private tutor. or visit our registration form.
If you wish to place an advertisement on Home Tutors Directory.co.uk, click on the link below....
Registration Form
A Selection of Our Tutors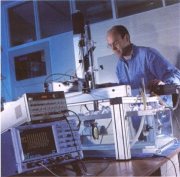 David Bell (Dorchester) -
I've been working for over 20 years as a physicist/engineer and work part-time for a local based company. Previous educational work includes Open University tutoring, college lecturing and some private tutoring. I've supervised a number of ....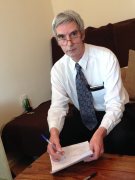 Gareth Thomas (Wolverhampton) -
I hold a BSc degree in Computer Science and am based in Wolverhampton, where I specialise in tutoring Maths and ICT. I have seven years experience in freelance and one-to-one teaching, including experience with special educational needs. To visit me plea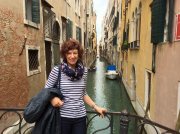 Vivienne Handley (Sutton Coldfield) -
I have a First Class Honours Degree in English and many years' experience as an English tutor. My main aim is to increase confidence and self esteem and to boost exam grades, whilst also encouraging enjoyment of the subject and an enthusiasm to learn. I specialise in working with young people who have Special Educational Needs, such as dyslexia and hearing impairment.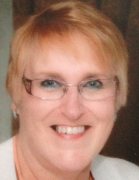 Carol Wardell (Southend on Sea) -
I am a specialist teacher of English and Maths, working with students who have attendance or behavioural problems and also helping learners who lack confidence.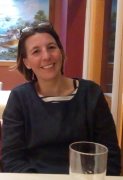 Samantha Buades (Halifax) -
I am a qualified native French speaker and have a BA in languages, a Master 1 in teaching French as a foreign language and a teaching diploma, DAEFLE.
I have over 4 years experience teaching SK3, A level, University students as well as adults.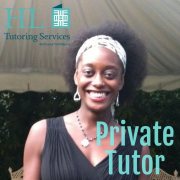 Hilda (Leeds) -
I qualified as a teacher in 1998 and I possess a degree in History (BA) Hons, a PGCE in Primary Education, a TEFL certificate and a TESOL certificate. I enjoy teaching students of all ages; from young children to adults.
Judy Clarkson (Harringay) -
Highly experienced tutor offering Maths and English tuition from KS1 up to and including GCSE. I also specialise in 11+ entrance preparation and SATs coaching. All levels of ability catered for.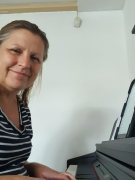 Michelle Gibson (Wolverhampton) -
I am the business owner of 'Calm C's Music/Special Needs Tuition. I teach instruments, curriculum subjects from age 3 to adults.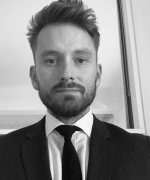 Christopher Tooze (Pimlico) -
Professional, amiable Oxford educated teacher working at one of the best schools in London. GCSE/A level Science and Maths tuition. Available evenings and weekends.