Hilda - EFL, ESOL, Violin, Maths, English, 7+ & 11+ Tutor Leeds, Pudsey, Guiseley, Chapletown & Wortley
Subjects
Pre-School Maths
KS1 & KS2 Maths
Pre-School English
KS1 & KS2 English
Primary 11 plus
Primary 7 plus
Adult Education EFL
Adult Education ESOL
Intermediate Violin
Beginner Violin
---
Subjects:
All lessons are online until further notice due to COVID-19.

Foundation Stage Literacy & Numeracy

KS 1 Literacy
KS 1 Numeracy
KS 2 Literacy
KS 2 Numeracy
SATs
11+

Other Primary Subjects

English as a Foreign Language
IELTS
Adult English
Eng Conversation group Class
General English group Class
SATs prep Class

Beginner - Intermediate level Violin
---
Price and Range:
1 to 1 tuition costs:
*£40 an hour
*£140 for 4 one hour lessons


Budget friendly classes - Learn with others
*£13-£20 per hour for group classes

Extra travel expenses* incurred for distances exceeding 5 miles of my location (* After COVID-19)

Lessons matched to learners' needs

Daytime slots available

Places allocated on a first come, first served basis
---
Personal Information:
I have a broad range of teaching experience. I have successfully taught students of all ages and backgrounds ranging from those with autism, ADHD or special needs through to those who are 'gifted and talented' or with English as a second language. I have always been keen to develop a student's confidence and potential. I believe that an individual can really benefit from the tailor-made lessons that I offer. I conduct an initial assessment during the first session and then plan a series of lessons around my findings.

I have spent about 8 years teaching in KS2 and about 6 years in KS1 and Foundation Stage. I have successfully delivered phonics and have a thorough understanding of how to develop early basic skills (Early reading, writing and maths). In addition to this, I have prepared students for exams and tests as a class teacher. As music co-ordinator, I taught music across the key stage, whole class violin lessons as well as running a choir.

I am now currently working as a supply teacher in schools which I thoroughly enjoy. I work with children from nursery/foundation stage all the way up to Year 6. I teach all the National Curriculum subjects covered in Primary school. I have to be upbeat, flexible and ready for anything! It's lots of fun! It also means that I keep abreast of current educational changes of which there are many! Supply teaching also leaves me with time during the evenings to tutor.

It has given me the flexibility to teach English in English Language schools and colleges across the world. I have been lucky enough to have taught English to children and teenagers in China and Italy. I have also taught English to adults in Australia and at home here in Yorkshire too.

I am enthusiastic, hard working, flexible and friendly. I'm looking forward to working with you/your child so do please get in touch!

Whatever your objective, we can achieve it!

All lessons are online until further notice due to COVID-19.

Book now!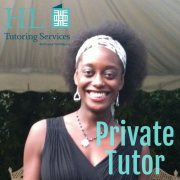 Hilda
Listing type: Tutor

Availability:
All days day and eve
Crb check:
I have a Crb Check [Help]
This map is centred on (LS5) where this tutor/or organisation are located.
Contact Details for Hilda
---
Send Hilda a private message
Do not use this form to try to recruit tutors to any tutoring agency you may run or for sending communications that can be seen as spam, marketing and product promotion etc.
Optional - leave blank if you do not want tutors to contact you by phone. Numbers only please. No ( ) or -