Daniel Smart - Sociology Tutor Winchester, Eastleigh, Southampton & Romsey For GCSE, AS & A2 Level
---
Subjects:
GCSE Sociology

AS/A Level Sociology
---
Price and Range:
GCSE £30

AS/ A Level £35
---
Personal Information:
I am a fully qualified teacher who has been teaching and tutoring Sociology since 1997. This has involved 6 years at an 11-18 school as Head of Sociology. Since 2006 I have been working full time at a 6th form college in Hampshire. My tutor sessions are always tailored to the needs of each individual student, focusing mainly on subject content and exam technique. Although most of my teaching experience has involved delivering the AQA specifications at A level, I have also tutored OCR and WJEC as well as AQA at GCSE level. The topics I am currently teaching are education, methods in context, families and households, beliefs in society, crime and deviance, and theory and methods. I also have experience of teaching health, mass media and culture and identity.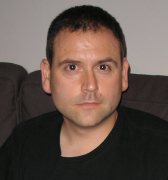 Mr Daniel Smart
This map is centred on (SO15) where this tutor/or organisation are located.
Contact Details for Mr Daniel Smart
---
Send Mr Daniel Smart a private message
Do not use this form to try to recruit tutors to any tutoring agency you may run or for sending communications that can be seen as spam, marketing and product promotion etc.
Optional - leave blank if you do not want tutors to contact you by phone. Numbers only please. No ( ) or -