Victoria Harris - Maths & English Tutor Buckhurst Hill, South Woodford & Walthamstow
Subjects
KS1 & KS2 Maths
KS1 & KS2 English
---
Subjects:
Primary school - all years:
English - including Speaking and Listening skills
Maths
Science
Drama

Regulation techniques for children with emotional difficulties.

English for years 7-9.

11+ reasoning
---
Price and Range:
As I am travelling to your home it would be £30 an hour.
If it is an hour and a half it would be £40.
---
Personal Information:
I have a degree in English and Theatre Studies and my PGCE was based on all subjects in Primary Schools. I love to teach children the joy of reading and writing using a variety of techniques - including drama if that suits the child. As part of this we would cover grammar and spelling techniques that would assist them in the KS2 SATS or the 11+.

My approach to Maths is to use physical representations to consolidate their understanding of the wider ideas in Maths so that they can make links to the different areas. Based on that work I then help them with problem solving and use games to help them with their recall of key facts such as times tables.

The children I have tutored made excellent progress and passed entrance exams for private schools. One child's entire attitude towards writing completely changed and he loved it so much he wrote entire stories outside of our sessions.

I believe that all children have the potential to succeed - it's just a question of finding their way and being there to help them gain the confidence in themselves.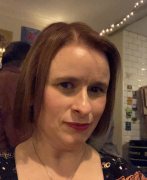 Victoria Harris
Listing type: Tutor


Distance travelled:
Up to 10 miles of IG9
Availability:
All days day and eve
Crb check:
I have a Crb Check [Help]
This map is centred on (IG9) where this tutor/or organisation are located.
Contact Details for Victoria Harris
---
Send Victoria Harris a private message
Do not use this form to try to recruit tutors to any tutoring agency you may run or for sending communications that can be seen as spam, marketing and product promotion etc.
Optional - leave blank if you do not want tutors to contact you by phone. Numbers only please. No ( ) or -