Penelope Barton - Literacy / English & Dyslexia Tutor Milton Keynes, Flitwick, Bedford, Ampthill & Leighton Buzzard
Subjects
English
Literacy
Dyslexia
All levels Study Skills
---
Subjects:
Reading, writing and spelling tuition for children and adults with literacy difficulties and/or dyslexia.

Study skills also taught, from primary school level to post graduate.
---
Price and Range:
£30 per hour.
---
Personal Information:
Literacy / English and study skills tuition for children and adults.
Dyslexia, other special needs, reading difficulties and confidence issues are my speciality.
Dyslexia Screening offered.

In addition to reading, writing and spelling, when necessary I also work on the underlying skills needed for good literacy, these include aspects such as memory and auditory skills.

Study skills tuition is also available from KS2 to degree level.

During the first tuition sessions assessments are usually carried out. These may include dyslexia screening, visual memory assessment and a visual stress test (often remediated by coloured overlays). I also assess where to place the student on the spelling programme.

I use a highly rated structured spelling programme (Alpha to Omega) and multisensory teaching techniques. The programme teaches spelling rules explicitly and constantly builds on previously gained knowledge. I use the results from the assessments including the dyslexia screening test to develop teaching strategies which use the strengths of the student to help remediate the weaknesses.

I am a highly qualified tutor with a background in psychology (BSc, MSc) and a longstanding professional interest in dyslexia. I am a member of PATOSS, the Professional Association of Teachers of Students with Specific Learning Difficulties and I am qualified to teach children and adults with dyslexia (Dip SpLD).

I have taken adult students from being non-readers to achieving a high level of competence and children from being unhappy and unconfident poor readers, writers and spellers to being happy, confident readers with vastly improved writing and spelling skills that have been noticed and praised by the schools.

Poor literacy skills often result in children and adults failing to reach their true potential. I am passionate that whenever possible this should be prevented. This is why I prefer to teach children who are struggling at school for whatever reason.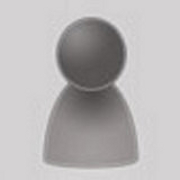 Mrs Penelope Barton
Listing type: Tutor

Availability:
Mon-Fri only day and eve
Crb check:
I have a Crb Check [Help]
This map is centred on (MK45) where this tutor/or organisation are located.
Contact Details for Mrs Penelope Barton
---
Send Mrs Penelope Barton a private message
Do not use this form to try to recruit tutors to any tutoring agency you may run or for sending communications that can be seen as spam, marketing and product promotion etc.
Optional - leave blank if you do not want tutors to contact you by phone. Numbers only please. No ( ) or -