Gareth - English, Maths,Computing & ICT Tutor Wolverhampton
Subjects
Up to GCSE Maths
KS3 English
Adult Education Numeracy
Adult Education ICT
Up to GCSE ICT
---
Subjects:
Maths GCSE
IT/ICT/Computer Science GCSE

WOLVERHAMPTON ONLY
---
Price and Range:
£20 per student per hour

There is a charge for traveling beyond a 5 mile radius of Wolverhampton (WV8) and up to 10 miles.
---
Personal Information:
Gareth Thomas BSc Computer Science

Visit me by clicking the website link on the left-hand side of this page (opens as a new tab in your browser). Here you will find information about tuition generally, as well as about Maths, English, and ICT.

Seven years in freelance, one-to-one teaching, including experience with special educational needs, and conversant with current teaching methods, schemes of work, level descriptors, qualifications and exam specifications, I am continually concerned with developing methods and resources that optimise individual students' competence and understanding.

Current DBS Certificate.

Please telephone: Tue - Sat between 9am and 2pm or else leave a message or text. You can also send a message using the message facility below.

I visit customers in a 5 mile radius of Wolverhampton, WV8. Initial interviews are free.

I teach Maths GCSE and IT/ICT/Computer Science GCSE.

Get in touch; I look forward to hearing from you.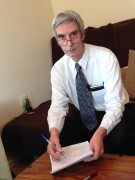 Gareth Thomas
Listing type: Tutor


Distance travelled:
Up to 5 miles of WV8
This map is centred on (WV8) where this tutor/or organisation are located.
Contact Details for Gareth Thomas
---
Send Gareth Thomas a private message
Do not use this form to try to recruit tutors to any tutoring agency you may run or for sending communications that can be seen as spam, marketing and product promotion etc.
Optional - leave blank if you do not want tutors to contact you by phone. Numbers only please. No ( ) or -