Carol Wardell - 11+, Maths & English Tutor Hockley, Southend, Wickford, Leigh on Sea & Rayleigh,
Subjects
GCSE Maths
KS3 Maths
GCSE English
Secondary 11 plus
---
Subjects:
Maths 11+
English 11+
Maths GCSE
English GCSE
ICT
SATs
Maths Functional Skills. All levels to level 2
---
Price and Range:
All prices are £22 per hour or £40 for a two hour session
---
Personal Information:
I have been teaching now for nearly twenty years and during that time I have taught from the age of 6-91. My learners have all described me as having the patience of a saint and one learner recently said " I have never met a teacher like you".

Learning is not easy for everyone and we all have difficulties in one form or another, meaning that every student needs to be treated individually. I find out about my learners and try to relate my lessons around subjects they enjoy I.e football, snooker, shopping etc.

During my work within a PRU I have observed many different types of behaviour and can see that most of this comes from frustration. This can be because of a lack of communication, resulting in misunderstandings. It is therefore important to make sure that all the basics are covered first. For Maths this would be times tables and English it would be spelling.

I graduated from South Essex College in 2012 at the age of 59. If I can do it so can others.

In June I retook my GCSE higher Maths and came away with a 3/4. Not bad for 65. This has given me a further insight as to what it is like to sit exams again and understand the trepidation that my learners go through.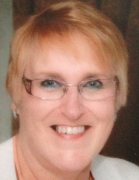 Carol Wardell
Listing type: Tutor


Distance travelled:
Up to 15 miles of SS5
Availability:
All days day and eve
Crb check:
I have a Crb Check [Help]
This map is centred on (SS5) where this tutor/or organisation are located.
Contact Details for Carol Wardell
---
Send Carol Wardell a private message
Do not use this form to try to recruit tutors to any tutoring agency you may run or for sending communications that can be seen as spam, marketing and product promotion etc.
Optional - leave blank if you do not want tutors to contact you by phone. Numbers only please. No ( ) or -