Yasmine Benli - French Tutor Esher, Epsom, Leatherhead, Weybridge & Guildford
---
Subjects:
FRENCH FOR ALL
Young children - Students - Adults

Exams preparation
Common Entrance
Gcse - Igcse
As and A level
International Baccalaureat
Delf/Dalf
One to one session
Group lesson
---
Price and Range:
One to one £40/hour plus travelling expenses
For group lesson please get in touch for conditions
---
Personal Information:
Up to 2003 my career was based in France working in the exporting and importing business. I decided to make a career change on moving to the UK, to become a teacher. I have worked as a consultant in Independent and State Schools since 2004 and my expertise has been recognised throughout the area. I am also familiar with any boards of exams such as Edexcel AQA and OCR GCSE and A Level, DELF/DALF, and International Baccalaureate.

I am presently working as a freelance consultant at NOTRE DAME School in COBHAM for the GCSE and A level students as well as at MANOR PARK Primary School of SUTTON.

References are available.

I mainly travel to students home and I can provide online lesson via Skype if requested.

I love Surrey and its people as well as its beautiful surroundings. In my free time I do Yoga, Jive dance as well as Nordic Walking. My other passion is going to the cinema where I enjoy watching, art house and independent films.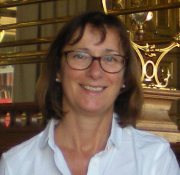 Mrs Yasmine Benli
Listing type: Tutor


Distance travelled:
Up to 15 miles of KT10
Availability:
All days day and eve
Crb check:
I have a Crb Check [Help]
This map is centred on (KT10) where this tutor/or organisation are located.
Contact Details for Mrs Yasmine Benli
---
Send Mrs Yasmine Benli a private message
Do not use this form to try to recruit tutors to any tutoring agency you may run or for sending communications that can be seen as spam, marketing and product promotion etc.
Optional - leave blank if you do not want tutors to contact you by phone. Numbers only please. No ( ) or -