Tracey Croxford - Numeracy, Literacy, Study Skills, SEN, Dyslexia, Dyspraxia & SpLD Tutor Maidenhead, Bracknell, Ascot & Windsor
Subjects
All levels Literacy
All levels Numeracy
All levels Dyslexia
All levels SEN
All levels SpLD
All levels Study Skills
---
Subjects:
Dyslexia-literacy,reading, spelling, writing, numeracy, handwriting and study skills.


ADHD/ASDs Coaching for improving social, communication and other developmental skills.


Parent Coaching- Educational provision and parenting concerns.
---
Price and Range:
Specialist Dyslexia Tutoring: Tutor's Home £45hr


ADHD/ASD Coaching £45/hr.
---
Personal Information:
As a Specialist Tutor I provide literacy, numeracy and study skills support for students of all ages with Dyslexia, Dyspraxia, ADHD and related conditions.


I adopt a holistic approach to tutoring using counselling skills along side teaching, if required, to improve student's confidence, self esteem and address concerns that may arise.


My expertise is in supporting students with complex specific learning difficulties. I offer support to students who have Dyslexia as well as to those who have multiple conditions, requiring specialist assistance.


I have personal experience of having a son with learning difficulties, so it is something that I feel passionate about.


As a ADHD/ASD Coach, I am able to support students to improve their social interaction, communication, time management, anxiety/stress management and to develop other life skills.


I provide Parent Coaching/Consultations to support parents to gain appropriate educational provision, to sort out school matters, with diagnosis, or to learn new techniques and strategies for behaviour management or any other parenting concerns.


I love my work; parents and children tell me that I am kind, caring and go out of my way to help them.


My current employment as Tutor/Coach:
The Dyslexia One One Club in Maidenhead.
PrivateTuiton


Relevant Qualifications:
Cert. SpLD (Dyslexia),
State Registered Nurse
Cert.in Specialist ADHD/ASD Coaching
Diploma in Parent/Child Support.
Relax Kids Coach
Cert.in Counselling Skills Level 3.
Initial ABD Tutor Certificate

I am a Member of PATOSS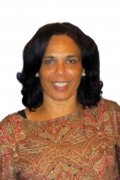 Tracey Croxford
This map is centred on (SL6) where this tutor/or organisation are located.
Contact Details for Tracey Croxford
---
Send Tracey Croxford a private message
Do not use this form to try to recruit tutors to any tutoring agency you may run or for sending communications that can be seen as spam, marketing and product promotion etc.
Optional - leave blank if you do not want tutors to contact you by phone. Numbers only please. No ( ) or -