Tracey Chivers - Basic Skills, Maths / Numeracy, English / Literacy Tutor Maldon, Chelmsford, Braintree, Wickford & Basildon
Subjects
Up to GCSE Maths
Up to GCSE English
Up to GCSE English Literature
Literacy
Numeracy
Areas Covered
---
Subjects:
English Literature and Language - Primary to G.C.S.E

Maths - Primary

Adults - Basic Skills to G.C.S.E
---
Price and Range:
£25 - £30 per hour.
Wherever possible I attempt to rearrange cancelled lessons.
Lessons cancelled with less than 24 hours notice are chargeable.
---
Personal Information:
I have over 17 years experience in education and as a worked as a Private Tutor since 2011. I graduated from The Open University in 2010 with a degree in English Language and Literature. I started working as a private tutor in 2011 having gained teaching status.
My lessons are tailored to suit the individual needs of my students. Many children are failed by schools because they do not learn from standard teaching. Every child has the ability to learn. Part of my role is to find their way of learning to build confidence and help them to achieve their full potential. Learning should be fun. I aim to make my lessons enjoyable and memorable.
Having a good rapport with pupils is essential in breaking down their barriers to learning. Many of my students develop their confidence to learning by confiding in me. I take a professional approach to confidentiality and often become a mentor for the whole family.
I was myself, a victim of bullying at school and have been the mother of a bullied child. As a child, I had a speech impediment which formed a barrier to my learning and social interaction. From first-hand experience I understand what a difficult place school can be and how helpless you can feel as a parent. This was my sole reason for tutoring privately. I want to help as many children as I can to make those years at school achievable.
Exams are a critical end to school life, many children struggle with exams because they are not taught the techniques needed to pass. Learning these techniques is fundamental and is part of my teaching.
Students often bring homework, coursework or classwork which is not understood to their lessons. I am in favour of this as I believe it allows the pupil to feel in control of their learning, supports their education at school and develops their confidence.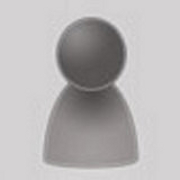 Miss Tracey Chivers
This map is centred on (CM2) where this tutor/or organisation are located.
Contact Details for Miss Tracey Chivers
---
Send Miss Tracey Chivers a private message
Do not use this form to try to recruit tutors to any tutoring agency you may run or for sending communications that can be seen as spam, marketing and product promotion etc.
Optional - leave blank if you do not want tutors to contact you by phone. Numbers only please. No ( ) or -