Theresa Cox - Primary / KS1 & KS2 Maths, English & 11+ Tutor Bromley, Orpington, Beckenham, Chislehurst & Sevenoaks
Subjects
KS1 & KS2 Maths
Primary English
KS1 & KS2 English
KS1 & KS2 11 plus
Primary 11 plus
---
Subjects:
English - reading skills, writing skills, SPAG
Maths
Verbal Reasoning
Non-Verbal Reasoning
Spatial Reasoning
11+ Exam Technique
---
Price and Range:
TERM TIME COURSES - minimum 2 maximum 6 children
£27 for 90 minute sessions

SUMMER HOLIDAY INTENSIVE COURSES
£475 for one week course, 25 hours of tuition.

ONE-TO-ONE sessions available - between £20 - £40
---
Personal Information:
Throughout my career I have been judged as a good to outstanding teacher through classroom observations and Ofsted inspections. I love my job and pride myself in planning and delivering creative and challenging lessons with the learner's specific needs in mind. Children I teach make good - excellent progress, but more importantly I ensure that they are happy and feel good about themselves and their learning.

I have full exemplary references from headteachers and parents of children I have tutored, which are available upon request. I am also fully insured, first aid trained and hold an enhanced disclosure DBS certificate.

We will cover maths, reading comprehension, grammar, writing skills, verbal reasoning & non-verbal / spatial reasoning. We will use practice papers & my own materials and also apps projected onto my TV, which are particularly useful for helping the children to visualise certain aspects in relation to NVR and spatial awareness or shape and space in maths.

The courses are suitable for high ability children. There will be areas that some children will find more difficult than others. In such small groups I will be able to support them while the other children practice independently or with a partner. I will also have opportunity for one-to-one time within the group to help individual areas of confusion / weakness. Such small groups allow this privilege. I will provide full email feedback to you, specific to your child.

TERM TIME GROUPS - BOOKINGS BEING TAKEN FOR 2018 - Please contact me for times and availability.
£27 per 90 min session. Minimum 2 children, maximum 6.


SUMMER HOLIDAY INTENSIVE COURSES
£475 for 25 hours tuition over the week. Minimum 2 children, maximum 6.
Contact me for dates and availability.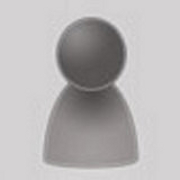 Theresa Cox
Listing type: Tutor


Distance travelled:
Up to 5 miles of BR6
Availability:
Mon-Fri only day and eve
Crb check:
I have a Crb Check [Help]
This map is centred on (BR6) where this tutor/or organisation are located.
Contact Details for Theresa Cox
---
Send Theresa Cox a private message
Do not use this form to try to recruit tutors to any tutoring agency you may run or for sending communications that can be seen as spam, marketing and product promotion etc.
Optional - leave blank if you do not want tutors to contact you by phone. Numbers only please. No ( ) or -