Thakar Banger - Maths, Engineering & Physics Tutor Bedford & Kempston
Subjects
Up to A Level Maths
GCSE Physics
Up to AS Level Engineering
---
Subjects:
I am qualified in HND Mechanical engineering, and Mathematics has always been my favourite subject. I have taught my children up to A-level standard.
---
Price and Range:
£20 per hour GCSE
£25 per hour A-level
---
Personal Information:
Due to the current pandemic Covid 19 I have full PPE cover to wear and would like the student if possible to wear a face mask. I have been working for over 30 years as a engineer for local based companies. My passion is Mathematics and I have taught my own children and family members with GCSE and A-level tutoring who have been successful with there pass rate. I can also tutor students whose first language is Punjabi. I am local based in Bedford and my preference is for students to be taught at my residence. However I am willing to travel short distance. I am very patient and passionate about Mathematics and like to encourage students.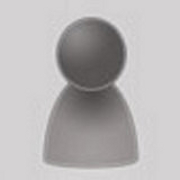 Thakar Banger
This map is centred on (MK42) where this tutor/or organisation are located.
Contact Details for Thakar Banger
---
Send Thakar Banger a private message
Do not use this form to try to recruit tutors to any tutoring agency you may run or for sending communications that can be seen as spam, marketing and product promotion etc.
Optional - leave blank if you do not want tutors to contact you by phone. Numbers only please. No ( ) or -