Susie Hartley - A Level & GCSE Art And Design Tutor Brighton, Hove, Lewes, Eastbourne & Uckfield
Subjects
A Level Art And Design
GCSE Art And Design
---
Subjects:
I have taught both GCSE and A Level Fine Art over the past 25 years. After graduating with a Fine Art degree and working in the Props Department at Glyndebourne I decided to pursue my career in teaching 16-19 year olds. My experience over the years has helped support and encourage many Art and Design students reach their potential - and that is what I continue to do now on a 1:1 basis. I consider myself to be friendly, encouraging and supportive.
---
Price and Range:
GSCE Art and Design tuition £25.00 per hour.
A Level Art and Design tuition £30.00 per hour.
Private drawing tuition on a 1:1 basis £25.00 per hour.

I also help students organise portfolios for Art Foundation

Private GCSE or A Level tuition is beneficial for students wishing to strengthen their grades.
---
Personal Information:
Whilst studying my Fine Art degree (BA Hons) at Canterbury College of Art in the 1980's I undertook a variety of practises including printmaking, painting and sculpture. After leaving University I worked within the Props department at Glyndebourne for a number of years. From this point I became interested in teaching and took my PGCE Teacher Training. I have been teaching within the Sixth Form (FE Sector) ever since.

I have enjoyed working with students - undertaking both co-ordinator roles and teaching. I am familiar with a range of exam boards and implicit on working towards the relevant Assessment Objectives.
I also set up a business a few years ago - teaching on a 1:1 basis from home in my studio and working with small groups on Monday and Friday mornings.

I am currently starting a new business as a sculptor and will be working from my studio at home - and focussing more on private teaching. I enjoy working with individuals on a 1:1 basis working towards a qualification or own set goals. In the past I have successfully worked alongside students to help secure at least 2 grades higher than their predictions.

I also assist students applying for Foundation/Degree courses - helping to prepare portfolios and interviews.

My hourly fee usually include materials (unless the individual has a specific material/medium they wish to use).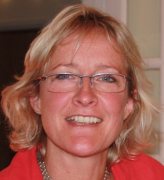 Susie Hartley
Listing type: Tutor

Availability:
Mon-Fri Daytimes
Crb check:
I have a Crb Check [Help]
This map is centred on (BN7) where this tutor/or organisation are located.
Contact Details for Susie Hartley
---
Send Susie Hartley a private message
Do not use this form to try to recruit tutors to any tutoring agency you may run or for sending communications that can be seen as spam, marketing and product promotion etc.
Optional - leave blank if you do not want tutors to contact you by phone. Numbers only please. No ( ) or -