Sue Kirkup - Anatomy, Physiology, Biochemistry, Chemistry & Biology Tutor Exeter, Okehampton, Barnstaple & Tiverton
Subjects
A Level Biology
GCSE Biology
A Level Chemistry
GCSE Chemistry
Degree Human Physiology
Degree Anatomy and Physiology
Degree Biochemistry
Degree Biological Science
---
Subjects:
GCSE and AS/A2 level Chemistry. Exam Boards: OCR A, OCR B, AQA, Edexcel, IGCSE.

GCSE and AS/A2 level Biology. Exam Boards: OCR, AQA, Edexcel.

Degree level: Biological and Veterinary Sciences, Equine Science, Anatomy, Physiology, Biochemistry.
---
Price and Range:
All levels: One to One tuition £30 per hour. Intensive/Holiday Revision Courses by negotiation.

Holiday cottage for students & parents in tranquil location available for courses.
---
Personal Information:
I have many years experience of teaching and supporting pupils of all ages and from many different backgrounds; from prep school through GCSE and A'Level at school; through vocational qualifications at FE colleges; and through academic degree courses at university.
At secondary school level, I specialised in teaching A'Level Chemistry and Biology, also preparing pupils for university and guiding them through writing personal statements and UCAS applications.
At FE and HE level, I have lectured and managed courses at a number of FE/HE colleges and universities. In my most recent job role, I was Higher Education Team Leader and Programme Manager for a suite of degree courses. This also involved dealing with UCAS applications, then selecting and interviewing candidates for places on the courses. Within these job roles I have gained a lot of experience as both a personal and academic tutor (including being a tutor warden on campus), supporting students throughout their university life and their courses.
My main background is in Veterinary research and I have published a number of articles in peer reviewed journals and given presentations at international conferences.
My ethos is to inspire a driving force in young people to explore all things scientific. I feel that I have achieved this throughout my work in education, primarily by improving the confidence and motivation of students by making the subjects fun, easy to understand and interesting.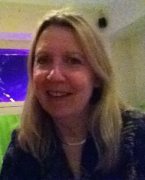 Dr Sue Kirkup
This map is centred on (EX18) where this tutor/or organisation are located.
Contact this Tutor by Phone
---
Message this tutor by filling in this form (its free to contact the tutors offering lessons on HomeTutorsDirectory.co.uk)
Do not use this form to try to recruit tutors to any tutoring agency you may run or for sending communications that can be seen as spam, marketing and product promotion etc.

Can't make out the letters and numbers in the image? Then
---