Stephanie Duckworth - Psychology Tutor Gipsy Hill, Crystal Palace, Sydenham & Upper Norwood
Subjects
Up to Post graduate level Psychology
---
Subjects:
GCSE Psychology
AS level Psychology
A level Psychology
Undergraduate Psychology
Postgraduate Psychology
Counselling
---
Price and Range:
GCSE Psychology £40 per hour
AS level Psychology £45 per hour
A level Psychology £45 per hour
Undergraduate and Postgraduate Psychology £50 per hour
Counselling diploma or degree £50 per hour
---
Personal Information:
If you want a tutor who really understands what it is like to study Psychology, learn how to evaluate theories and research and write scientific essays, as well as bringing her genuine care for students' wellbeing to the tutoring then you have come to the right place.

I am a qualified counsellor and therapist as well as an experienced Psychology tutor. I will help you build your confidence, as well as deepen your knowledge of theories and research, learn how to write the best essays, and understand how to apply psychological knowledge to real world challenges.

I have more than twenty years experience of tutoring Psychology from GCSE level to postgraduate level, mostly tutoring students privately but also some work in colleges and adult education in the earlier years. In all cases I am privileged to say that I feel I made a difference to my students' learning experience, both in building their confidence, giving them a space to learn how to communicate their new learning and to improving their grades and passing their exams to the best of their ability.

I love teaching Psychology. Let me help you!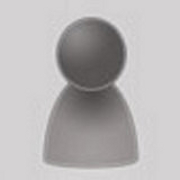 Stephanie Duckworth
This map is centred on (SE19) where this tutor/or organisation are located.
Contact Details for Stephanie Duckworth
---
Send Stephanie Duckworth a private message
Do not use this form to try to recruit tutors to any tutoring agency you may run or for sending communications that can be seen as spam, marketing and product promotion etc.
Optional - leave blank if you do not want tutors to contact you by phone. Numbers only please. No ( ) or -