Ruth White - Science, 11+, English & Maths Tutor Knutsford, Crewe, Macclesfield & Congleton
Subjects
KS3 Maths
KS1 & KS2 Maths
KS3 English
KS1 & KS2 English
11 plus
KS3 Science
KS1 & KS2 Science
Areas Covered
---
Subjects:
Maths, English and Science for Primary (rec. to yr. 6) and Key Stage 3 pupils (Yr. 7 to end of Yr. 9).
Includes tutoring for Keystage 2 SATs, 11+ and the Common Entrance exam.
---
Price and Range:
£30 an hour

Includes:
All resources, books and equipment.
Thorough weekly preparation with the needs of the tutee met - each lesson is tailor made for the individual!
Homework tasks each week.
Regular feedback and discussion with parents.
---
Personal Information:
I tutor children from KS1, KS2 and KS3 in Maths, English and Science. After graduating from Homerton College, Cambridge with a B.Ed (hons) degree, my career has given me over 16 years experience working in schools. I have been a full time tutor now for 7 years and am friendly and approachable. I have worked with many children all with their differing needs and one of my main delights is seeing a child grasp a concept that they have found difficult and the increased confidence that goes with it. I believe in making learning an enjoyable experience because this is when children achieve their best. Please click the link to my website (in the left hand information box) for testimonials and more information.

As well as after school, I tutor during the day to support children who are not in school for whatever reason. I am also available for school holiday tutoring sessions.
I have a full CRB.

Please feel free to ring for a no obligation chat.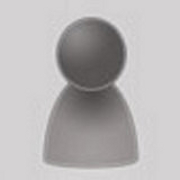 Mrs Ruth White
Listing type: Tutor


Distance travelled:
Up to 10 miles of CW4
Availability:
Mon-Fri only day and eve
Crb check:
I have a Crb Check [Help]
This map is centred on (CW4) where this tutor/or organisation are located.
Contact Details for Mrs Ruth White
---
Send Mrs Ruth White a private message
Do not use this form to try to recruit tutors to any tutoring agency you may run or for sending communications that can be seen as spam, marketing and product promotion etc.
Optional - leave blank if you do not want tutors to contact you by phone. Numbers only please. No ( ) or -