Ruth Tarrant - GCSE & A-Level Economics & Politics Tutor Winchester
Subjects
Up to A Level Economics
Up to A Level Politics
---
Subjects:
GCSE and A-level Economics

Introductory Undergraduate Economics

A-level Politics

Level 3 Extended Project

University Application support (guidance on personal statements, interviews, Oxbridge entry)

Review of exam performance / assignments, with detailed feedback
---
Price and Range:
£50 per hour for GCSE and A-level; reductions per person for pairs/small groups and block bookings.

£30 per hour for marking and review services

Prices on request for other, specialist services e.g. Extended Project support, university applications etc.
---
Personal Information:
I am a dynamic and fun-loving tutor, getting the most out of my tutees by using relevant analogies, and adapting my style to suit learning styles and preferences and students' own personal interests, usually over a cup of tea and a biscuit.

I hold an MA from Oxford in Economics and Management, and an MA from Warwick in International Relations. I have taught in a range of schools and colleges, giving me the skills to deal with students of different abilities and backgrounds. I am also very active in the broader national teaching network, often speaking and presenting at courses across the UK and Europe on areas such as innovative teaching and supporting new teachers in my main areas of Economics and Politics. I have been heavily involved with the development of the latest Economics A-level specifications, and work as a very senior examiner for a major exam board.

I specialise in making the complex seem simple and straightforward, and in developing deep understanding of key vocab and concepts, supported by the use of critical examples and analogies. Essentially, this builds confidence in my tutees, allowing them to express their ideas more fluently and accurately, thus giving the opportunity to access the highest marks in exams.

I am also experienced in guiding students through the Extended Project qualification, which is increasingly popular with university admissions departments because of the broader range of university-ready skills that it can help to demonstrate. I also have extensive experience in supporting students through the complex university admissions process for a range of subjects.

Parents/guardians are always welcome to stay with their young academic during tuition, although most tend to take advantage of some free time!

Away from teaching and tuition, I love to read, to cook and to learn new sports - I currently represent England on the kettlebell marathon team.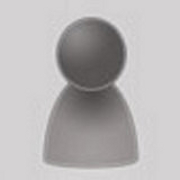 Ruth Tarrant
This map is centred on (SO23) where this tutor/or organisation are located.
Contact Details for Ruth Tarrant
---
Send Ruth Tarrant a private message
Do not use this form to try to recruit tutors to any tutoring agency you may run or for sending communications that can be seen as spam, marketing and product promotion etc.
Optional - leave blank if you do not want tutors to contact you by phone. Numbers only please. No ( ) or -