Robert Judge - Numeracy, Functional Skills & Maths Tutor Cramlington, Ashington, Tynemouth & Blyth
Subjects
GCSE Maths
KS3 Maths
Numeracy
Up to GCSE Functional Skills
---
Subjects:
Mathematics: A level "Core" Maths, GCSE, QTS NUMERACY, KS3,
---
Price and Range:
£27 per hour- £270 for ten sessions paid in advance.
(or £30 weekly, 10th lesson free)

Payments can be made by card, bank transfer, cheque or cash.
---
Personal Information:
CORONA CRISIS TUITION FOR KS3 (YEAR 7, 8 AND 9)

During the "lockdown" I am offering on-line tuition using "Zoom" for a reduced price. Using a tablet, laptop or phone, this recreates the experience of sitting side by side with a tutor very effectively. Places available now. Contact me for more details.

2019 Testimonial

Rob has tutored our son over the last 3 years. He has restored our son's confidence in his own mathematical ability, which has resulted in him receiving a fantastic grade in his GCSE today despite the new tougher exams. In the beginning he really took the time to understand our son's learning style, adapted the lesson accordingly and added an element of fun each time - who knew you could do so much GCSE Maths using an Easter Egg! He finds out what the school is doing and tailors his tutor sessions to compliment school lessons. Rob has a lovely friendly and firm but fair approach, is totally invested in his pupils and we trusted him 100%.

Parent, Bedlington

Formerly a teacher, subject co-ordinator and year leader in an oustandingly successful Northumberland Middle School. I work from a student-centred approach that combines 20 years classroom experience with insights from non-formal education. I use interactive and multi-sensory methods which help students to acquire problem solving strategies while boosting their subject skills and knowledge. Games and practical activities are used alongside work on whiteboards and from exercises. Students are encouraged to take an active part in decisions about what to study and I liaise closely with a student's school teachers in order to know what areas to focus on. I think I have a knack of making students feel more at ease with Mathematics which enables them to improve their confidence and skill levels rapidly.

Maths Coordinator, Wensleydale Middle School, BLYTH, 1994-2009

Leading Maths Teacher, Northumberland, 2000-2005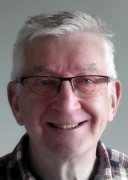 Rob Judge BSc MEd
This map is centred on (NE24) where this tutor/or organisation are located.
Contact Details for Rob Judge BSc MEd
---
Send Rob Judge BSc MEd a private message
Do not use this form to try to recruit tutors to any tutoring agency you may run or for sending communications that can be seen as spam, marketing and product promotion etc.
Optional - leave blank if you do not want tutors to contact you by phone. Numbers only please. No ( ) or -