Richard Harvey - GCSE English & IELTS Tutor Lewisham, Peckham, Deptford, Catford, Forest Hill & East Dulwich
---
Subjects:
GCSE and IGCSE English; IELTS.
---
Price and Range:
English £28 per hour.
---
Personal Information:
I tutor English for GCSE, Key Stage 3 and ESOL. I have sucessfully taught many students for IGCSE and GCSE exams. I have a First class Honours degree in English Language and Literature and hold both PGCE and CELTA. I am very familiar and up-to-date with the syllabi of both GCSE and IGCSE in all the main exam boards including AQA, Edexcel and Cambridge (CIE)

I have also tutored many students at Key Stage 3, years 7 to 9 in secondary school, and helped improve their writing skills which are essential as they progress to Key Stage 4. I always encourage students to read widely from the great works of English Literature and have helped many young people start on their journey through the wonderful world of books.

I can tutor online. and have experience in this .

I also hold the CELTA qualification for teaching ESOL and have helped many students from other countries to improve their English. I have experience in tutoring all levels, from complete beginners to advanced students. I prepare students for the IELTS exam, whether to help them further their education at college or university, or to gain a high grade in IELTS to advance their professional career. My ability and experience in tutoring both GCSE and ESOL are particularly useful for secondary school students who are new to English and are studying for GCSE at school.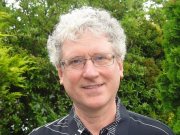 Mr Richard Harvey
Listing type: Tutor


Distance travelled:
Up to 5 miles of SE4
Availability:
Mon-Fri Daytime and Weekends only
Crb check:
I have a Crb Check [Help]
This map is centred on (SE4) where this tutor/or organisation are located.
Contact Details for Mr Richard Harvey
---
Send Mr Richard Harvey a private message
Do not use this form to try to recruit tutors to any tutoring agency you may run or for sending communications that can be seen as spam, marketing and product promotion etc.
Optional - leave blank if you do not want tutors to contact you by phone. Numbers only please. No ( ) or -