Pat Satterly - Adult Education, Maths & English / Literacy Tutor Sutton In Ashfield, Mansfield, Kirkby In Ashfield, Southwell & Ollerton
Subjects
KS3 Maths
KS1 & KS2 Maths
Up to GCSE English
Adult Education Literacy
Adult Education Numeracy
Areas Covered
---
Subjects:
Maths
Key stage 1,2,3.

English
Key stage 1,2,3.

GCSE English

Adult literacy and numeracy
---
Price and Range:
Key stage 1 £22

Key stage 2 £22

Key stage 3 £22

GCSE £23

Adult literacy and numeracy £25
---
Personal Information:
I am a successful tutor/teacher with 20 years experience of teaching the 5-16 age range of students to include all levels of ability. I teach key stage 1, 2, 3 English and key stage 1, 2 Mathematics. I also tutor for the 11+ tests. I enjoy creating a tailored lesson structure for the individual child and challenges they present.

I have a Bachelor of Education degree; qualifications to teach adult basic literacy and numeracy. I keep up to date with all the requirements of the different examination boards.

I consider I am a calm ,patient and friendly teacher, methodical in approach, and tailor my lessons by employing different styles/resources to the pace of the student to build up confidence in themselves and extend learning, while giving them the ability to progress through their school years and into adult work life with confidence.

Many of the students I have worked with have been followed by their younger brothers and sisters; these families have been continuously part of my life, and I, theirs, for several years. I have seen many of my older students leave school and progress to college / university or other equally satisfying careers and the reward this gives me knowing I have helped them in their achievements is immense.

The adult students with learning difficulties I have taught have progressed, to the extent, which on completion of their studies in the basic literacy and numeracy have gained the confidence to help them succeed in the work place.

I have a flexible approach to the location of lessons and am willing to teach at my home, at the students home or distance learning via Skype.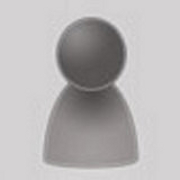 Mrs Patricia Satterly
Listing type: Tutor


Distance travelled:
Up to 15 miles of NG18
Crb check:
I have a Crb Check [Help]
This map is centred on (NG18) where this tutor/or organisation are located.
Contact Details for Mrs Patricia Satterly
---
Send Mrs Patricia Satterly a private message
Do not use this form to try to recruit tutors to any tutoring agency you may run or for sending communications that can be seen as spam, marketing and product promotion etc.
Optional - leave blank if you do not want tutors to contact you by phone. Numbers only please. No ( ) or -