Nick Attoe - Biology & Chemistry Tutor Welwyn, Hatfield, Hertford, Stevenage & St Albans
Subjects
A Level Biology
GCSE Biology
GCSE Chemistry
GCSE Science
---
Subjects:
A level Biology (AS/A2) for OCR, AQA and Edexcel B

GCSE Biology / IGCSE Biology

GCSE Chemistry / IGCSE Chemistry
---
Price and Range:
A level Biology - £40 per hour

GCSE Biology - £35 per hour
GCSE Chemistry - £35 per hour
GCSE Double Science (Trilogy) - £35 per hour.

IGCSE (Edexcel only) - £35 per hour
---
Personal Information:
I am an experienced Head of Biology and Head of Science having taught science in a variety of schools throughout my career. I am now retired and use my wealth of experience to offer tutoring.

I offer tutoring for A level biology for OCR, AQA and Edexcel B. I am also experienced in teaching and tutoring GCSE Biology and Chemistry. I have previously been an A level Biology Examiner.

I offer tutoring daytime, afterschool, evenings and weekends.

I have a friendly and enthusiastic approach to tutoring.

My tutoring sessions are relaxed but purposeful, aiming to motivate learners as well as improve their grades. I will work with students initially to identify areas of weakness, on which we can focus. As the students level of confidence improves, their ability to answer questions and challenge the subject matter also increases. This improves their overall confidence and also helps them with progress in other subject areas at school.

I am able to make complex topics less daunting and enable my students to see through any confusion and to actually understand their work, overcoming their problems.

Thorough preparation for the exam is essential. I will work with students to help improve examination technique and confidence with the subject material ready for the exam, by use of past examination papers specific to their exam board.

I tutor at my home in Panshanger, Welwyn Garden City, where I have all my resources.

Sorry but I do not visit students homes.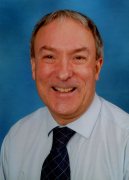 Nick Attoe
This map is centred on (AL7) where this tutor/or organisation are located.
Contact Details for Nick Attoe
---
Send Nick Attoe a private message
Do not use this form to try to recruit tutors to any tutoring agency you may run or for sending communications that can be seen as spam, marketing and product promotion etc.
Optional - leave blank if you do not want tutors to contact you by phone. Numbers only please. No ( ) or -