Monique Cullen - Spanish, EFL Tutor & French Reading, Ascot, Bracknell & Wokingham
Subjects
French
EFL
Up to GCSE Spanish
---
Subjects:
French - all levels

Spanish to A level

all levels - preparation for school and external examinations

French & Spanish for adults - business, general and conversational

English foreign language
---
Price and Range:
KS2/KS3 £30

GCSE £30

AS/A2 £35

Adults £35

Business French £40

+ travelling expenses
---
Personal Information:
I am a French native speaker with a Masters degree in English, a BA in English/Spanish and a French / EFL PGCE. I am a qualified French and Spanish teacher with over 20 years experience of teaching students of all ages and abilities in schools, FE colleges and Universities. I also have successful experience of teaching Business and general French and Spanish to adults. I have a friendly manner and aim to maximise an active participation from my students.
Throughout the years have taught both adults and children, at all levels and believe the learning experience should be fun but productive. I always remain learner focussed and never lose sight of the individual needs of each of my students ensuring that they see constant progress in their language acquisition.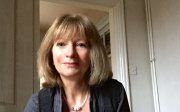 Ms Monique Cullen
Listing type: Tutor


Distance travelled:
Up to 10 miles of RG4
Availability:
All days day and eve
Crb check:
I have a Crb Check [Help]
This map is centred on (RG4) where this tutor/or organisation are located.
Contact Details for Ms Monique Cullen
---
Send Ms Monique Cullen a private message
Do not use this form to try to recruit tutors to any tutoring agency you may run or for sending communications that can be seen as spam, marketing and product promotion etc.
Optional - leave blank if you do not want tutors to contact you by phone. Numbers only please. No ( ) or -