Subjects
Up to A Level Maths
Up to A Level Further Maths
Up to A Level Biology
Up to A Level Chemistry
Up to A Level Physics
Up to GCSE Science
---
Subjects:
KS3 & GCSE Science
KS3, GCSE, AS /A2 / A-Level Mathematics, Biology, Chemistry, & Physics
AS/A2 Further Mathematics
---
Price and Range:
A' level, GCSE, KS3: £20 per hour(plus an additional £5 for travel).

There is also the option of £40 per week for two or more hours, or £100 per month unlimited for two subjects, if you are looking for long-term tuition.
---
Personal Information:
I am a trained teacher who currently holds a BSc (honours)in mathematics, BSc (honours)in physics, MA in mathematics education, MSc in physics and PGCE.
I have been teaching/tutoring for more than 12 years in the UK.
You can easily get As and A*s with the right guidance and coaching, even if your predicted grades are lower.

As you can see, I have spent a great deal of time studying and have sat many exams in different disciplines, whichrequires motivation, determination and discipline. My desire is to develop these skills and attitudes in my students.

You will never really achieve great examination results unless you are motivated and have a strong desire to succeed. I therefore spend a considerable amount of time coaching students in this respect. There are far too many capable students who are failing due to lack of motivation and a sense of direction.

One thing I strongly promote as a tutor, is independent and self-directed learning. I provide the sort of gentle guidance necessary to develop these skills. The student must realise that learning is their responsibility. Schools and teachers may not always be able to meet your every need.

Where the delivery of content is concerned, I firmly believe that students need to be just as competent and comfortable with the material as their teacher. I use a range of techniques to ensure this.

If after reading my profile you feel I am the tutor for you, then please contact me now. I may not have availability for long!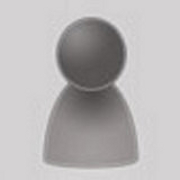 Mr Michael Robinson
Listing type: Tutor


Distance travelled:
Over 20 miles of RM13
Availability:
Mon-Fri Eve and Weekends only
Crb check:
I have a Crb Check [Help]