Michael Drayton - Maths, English, Science, 7+, 13+ & 11+ Tutor Bromley, Bexley, Beckenham, Eltham & Blackheath
Subjects
Up to GCSE Maths
Up to GCSE English
11 plus
KS3 Science
KS1 & KS2 Science
7 plus
13 plus
Up to GCSE Non Verbal Reasoning
Up to GCSE Verbal Reasoning
Up to GCSE ESL
---
Subjects:
Maths to GCSE
Verbal Reasoning
Non-verbal Reasoning
English to GCSE
Science to Year 7
---
Price and Range:
£35

First lesson FREE!
---
Personal Information:
I am an experienced private tutor and get excellent results.

I tutor children from age 5 to age 16.

I tutor bright pupils to achieve their full potential and also help pupils who may be falling behind.

I can provide the phone number of clients who can explain what I have achieved for their child.

Pupils come to me from Beckenham, Bromley, Bexley, Bexleyheath, Dartford, Lewisham, Catford, Hither Green, Greenwich, Eltham, Sydenham, Keston, Orpington, Swanley and the surrounding areas.

Testimonials
"In the six months my son has been with Michael he has improved at such a fast rate it's been hard to keep up: 100% for Maths results, top of the class for long handwriting assignments, being moved to the top groups for both Maths and Literacy. Michael's manner and methods are both inspiring and effective."

Many thanks, Ms. Julia Assad

"My daughter Annie had Maths tuition with Michael Drayton. It really boosted Annie's confidence. At the start of tutoring Annie regularly scored around 30% in her minute Maths tests at School. Within no time she was getting 100%. I would definitely recommend Mr Drayton."

Lisa Belton.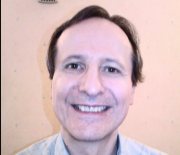 Michael Drayton
Listing type: Tutor


Distance travelled:
Up to 20 miles of BR7
Availability:
All days day and eve
Crb check:
I have a Crb Check [Help]
This map is centred on (BR7) where this tutor/or organisation are located.
Contact Details for Michael Drayton
---
Send Michael Drayton a private message
Do not use this form to try to recruit tutors to any tutoring agency you may run or for sending communications that can be seen as spam, marketing and product promotion etc.
Optional - leave blank if you do not want tutors to contact you by phone. Numbers only please. No ( ) or -