Dr Meena Dhuna - Science, 11+, 13+, Maths & English Tutor Wembley, Harrow, Brent, Pinner & Kenton
Subjects
Primary Maths
Primary English
Primary 11 plus
IGCSE Science
GCSE Science
KS3 Science
KS1 & KS2 Science
Secondary 13 plus
Primary Non Verbal Reasoning
Primary Verbal Reasoning
---
Subjects:
Science (biology, chemistry & physics) Key Stages 1,2,3, SATS, 13+, and GCSE.

Primary English, Maths, 11+, Verbal and Non-Verbal Reasoning.
---
Price and Range:
One to one session: £35 p/h.
Group session: £15 p/h
---
Personal Information:
I am a University Lecturer and Scientist with a PhD and BSc (Hons) in Pharmaceutical Sciences from a prestigious London University and have over 15 years of teaching experience. I have worked in a number of pharmaceutical companies and several independent schools/colleges where i have held a number of key positions, including; Science Teacher, School Manager, Head of Centre, Director of Studies, and Examinations Officer.

My background in academia has given me excellent teaching skills, which have been very effective in aiding students to understand key concepts and learn exam techniques. Hence, my students have had tremendous success in achieving top grades in their examinations. Furthermore, my experiences as a Pharmaceutical Scientist allow me to teach students how the key concepts relate to industry and the importance of applying scientific knowledge to everyday life.

My expertise is in teaching Sciences; Biology, Chemistry and Physics up to GCSE. Based on my experiences teaching at an independent school and college, and upon the request of many parents; I extended my home tuition to primary level English and Mathematics, and have helped successfully prepare numerous students with entrance examinations at 11+ (including verbal and non verbal reasoning) and 13+ Common Entrance.

I teach all exam boards and was an Examinations Officer for all boards for several years.

With the new 9-1 grading scale being introduced, the GCSE content has become more challenging. I have successfully helped countless students work towards achieving or exceeding their target grade.

I am fully CRB checked, female, located in Northolt, Ealing and can provide references on request.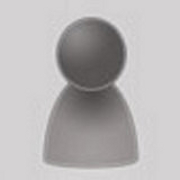 Dr Meena Dhuna
Listing type: Tutor

Availability:
All days day and eve
Crb check:
I have a Crb Check [Help]
This map is centred on (UB5) where this tutor/or organisation are located.
Contact Details for Dr Meena Dhuna
---
Send Dr Meena Dhuna a private message
Do not use this form to try to recruit tutors to any tutoring agency you may run or for sending communications that can be seen as spam, marketing and product promotion etc.
Optional - leave blank if you do not want tutors to contact you by phone. Numbers only please. No ( ) or -