Martyn Everit - Maths, Biology, Chemistry & Physics Tutor Crowborough, Tunbridge Wells, Uckfield & Hartfield
Subjects
Up to A Level Maths
A Level Further Maths
GCSE Biology
GCSE Chemistry
Up to A Level Physics
---
Subjects:
I tutor Mathematics, Physics GCSE and A Level
I tutor Biology and Chemistry GCSE Level
Also Further Maths, Mechanics and Statistics A Level.
---
Price and Range:
£35 per hour, £40 when travelling to you.
---
Personal Information:
I remove mental road blocks by approaching difficult area from other directions, and by instilling the confidence to overcome obstacles.
Tutoring sessions are customised to the individual student's needs, with revision strategies to maximise exam performance.
Very good at motivating students, being enthusiastic and making the subject fun and exciting.
The pace is customised to stretch the young people, while keeping within their comprehension zone.
I have the ability to be able to explain complex things in a simple way.

Awarded MSc Physics from the University of Surrey.
Worked for BT for 28 years on a wide range of tasks which included training managers in data analysis skills.
I have been a Scout Leader for over 30 years has given me knowledge and experience of leading and training young people in the appropriate age ranges.
I am a qualified Mountain Leader Assessor and First Aid Instructor; DofE Assessor and Explorer Scout Young Leader programme trainer.
I have a current CRB (DBS) certificate, which parents are most welcome to view.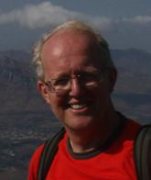 Martyn Everitt
Listing type: Tutor


Distance travelled:
Up to 10 miles of TN6
Availability:
Mon-Fri only day and eve
Crb check:
I have a Crb Check [Help]
This map is centred on (TN6) where this tutor/or organisation are located.
Contact Details for Martyn Everitt
---
Send Martyn Everitt a private message
Do not use this form to try to recruit tutors to any tutoring agency you may run or for sending communications that can be seen as spam, marketing and product promotion etc.
Optional - leave blank if you do not want tutors to contact you by phone. Numbers only please. No ( ) or -