Mark Dodds - Science Tutor Horncastle, Lincoln, Boston, Conisby & Louth
---
Subjects:
I will tutor ks3 and ks4 sciences to GCSE level in biology, chemistry and physics.
---
Price and Range:
The price I will charge is irrelevant of level and subject.
My costs are £25 per hour plus any extra expenses incurred such as stationary, travel and marking time.
---
Personal Information:
Hi, my name is Mark Dodds. I have been teaching science at a secondary school since 2003. During that time I progressed to being the second in my department but chose not to become the head of department. I chose to become a progress manager as part of a team of three, leading years 9 and 10.
Prior to becoming a teacher I worked in agriculture on dairy farms and in the mid 90ís was involved in a number of research programmes. Due to this involvement I became interested in education and the opportunity arose in 2002 to do a GTP, to gain my qualified teacher status.
My interests include most sports in particilar football rugby cricket and hockey.
In my early years teaching I coached both boys and girls football.
I am now at a stage in my career where I want to go at a slower pace and tutoring gives me the flexibility to do that.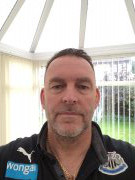 Mark Dodds
Listing type: Tutor


Distance travelled:
Over 20 miles of LN9
Availability:
All days day and eve
Crb check:
I have a Crb Check [Help]
This map is centred on (LN9) where this tutor/or organisation are located.
Mark Dodds prefers not to be contacted by phone
---
Send Mark Dodds a private message
Do not use this form to try to recruit tutors to any tutoring agency you may run or for sending communications that can be seen as spam, marketing and product promotion etc.
Optional - leave blank if you do not want tutors to contact you by phone. Numbers only please. No ( ) or -