Lucy Edon - Maths & English Tutor Leeds, Wakefield, Batley, Dewsbury & Morley Dewsbury & Morley
Subjects
Secondary Maths
Primary Maths
GCSE Maths
KS3 Maths
KS1 & KS2 Maths
Adult Education Maths
Primary English
---
Subjects:
Maths:

-Key Stage 1
-Key Stage 2
-Year 6 SATS
-Key Stage 2 Entrance Exams
-Key Stage 3
-GCSE's
-QTS Maths

English:

-Key Stage 1
-Key Stage 2
-Year 6 SATS
-Key Stage 2 Entrance Exams
---
Price and Range:
All lessons are £25 per hour.
---
Personal Information:
The aim of all my lessons is simply to have the sessions be extremely interactive. I believe that when you engage pupils whenever possible, the classes become really fun with everyone gaining an awful lot more than if they were simply to be handed textbooks. There are lots of teachers that will do the opposite and just observe a student work away, I choose to be much more involved!

Making new learning games is a big hobby of mine and a big factor as to why my pupils have improved so much over the years.

Combined with the hundreds of learning activities I create, I also have lots of rewards! These can be anything from stickers to trophies and awards.

Tutoring is not just a job to me, it's very much a hobby. I have been financially better off in other sectors of employment- I teach because it's what I love to do. If you are looking for an extremely enthusiastic tutor to boost a student's confidence as well as make some significant progress, I believe I can help!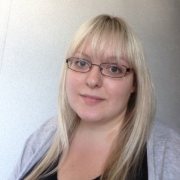 Lucy Edon
Listing type: Tutor

Availability:
Mon-Fri only day and eve
Crb check:
I have a Crb Check [Help]
This map is centred on (WF17) where this tutor/or organisation are located.
Contact Details for Lucy Edon
---
Send Lucy Edon a private message
Do not use this form to try to recruit tutors to any tutoring agency you may run or for sending communications that can be seen as spam, marketing and product promotion etc.
Optional - leave blank if you do not want tutors to contact you by phone. Numbers only please. No ( ) or -