Subjects
All subjects including
Up to A Level Maths
Up to A Level Biology
Up to A Level Chemistry
Up to A Level Physics
---
Subjects:
Lepton Education tutors specialise in mathematics and all the sciences.

We cover mathematics, physics, chemistry and biology at A' level, GCSE/IGCSE and KS3

We cover the syllabuses for AQA, Edexcel and OCR.
---
Price and Range:
£20 per hour (plus an additional £5 for travel)or £40 per week (if more than two hours are required) or £100 per month unlimited for two subjects(for long-term arrangements)
---
Personal Information:
Ran by a head tutor with more than 20 years' teaching experience (qualifications: physics-BSc; mathematics-BSc; mathematics education-MA; physics-MSc; PGCE).

You are looking at this advert because you are clearly not doing as well as you would hope at school. The good news is that you are looking at the right page.

With our expert coaching you can easily master the subjects,getting As and A*s. We provide high quality resources as part of our carefully tailored tuition packages.

We will simply forget about your school and teach you the entire syllabus at a pace you are able to cope with. This means you will no longer be restricted to the pace of your school and teacher. We will move you ahead and keep you there, to ensure that you cover the syllabus in good time and with sufficient mastery.

The approach we use ensures that sufficient time is spent on preparation for your exams. This is an extremely important stage. We will address every observed weakness that may affect your performance.

Here at Lepton Education we are serious about your success, and we don't mind making sacrifices to guarantee it. We have no interest in mediocrity or failure. If you succeed we succeed. If you fail, then we have failed you. It is that simple.

Please contact us today to find out more about our strategies for your success.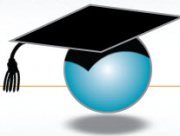 Lepton Education
Listing type: Tuition Agency

Availability:
All days day and eve
Crb check:
Tutors have Crb Checks [Help]