Lee Florence - Psychology, Maths & English Tutor Morpeth, Bedlington, Cramlington & Ashington
Subjects
Up to A Level Maths
KS3 Maths
KS1 & KS2 Maths
A Level Maths
GCSE Maths
Up to A Level English
KS1 & KS2 English
GCSE English
A Level Psychology
---
Subjects:
GCSE and A level maths, English Language, English Literature, A Level psychology
---
Price and Range:
I charge £20 per hour for online tuition and £25 per hour for home tuition
---
Personal Information:
I am now a full time, experienced and successful tutor. I am enhanced DBS cleared and have a first class honours degree in Education.

I have over 30 years teaching experience, the last 5 years as a private home tutor. I can tutor in on-line via Skype, in your home or mine.

It is a pleasure and a privilege to have the opportunity to raise attainment in the areas surrounding my home in Cramlington, Northumberland. I enjoy the challenge of raising grades and my students typically get 7-9 grades at GCSE and As at A Level. Research shows that the higher the grades, the higher the lifetime earnings, so I know that an investment in tutoring is an investment in their future earning potential and life choices.

If you have any queries please don't hesitate to contact me.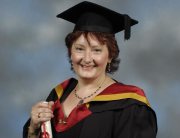 Lee Florence
Listing type: Tutor


Distance travelled:
Up to 10 miles of NE23
Availability:
All days day and eve
Crb check:
No crb check
This map is centred on (NE23) where this tutor/or organisation are located.
Contact Details for Lee Florence
---
Send Lee Florence a private message
Do not use this form to try to recruit tutors to any tutoring agency you may run or for sending communications that can be seen as spam, marketing and product promotion etc.
Optional - leave blank if you do not want tutors to contact you by phone. Numbers only please. No ( ) or -