Lawrie Hunter-White - Primary, GCSE & A-Level Maths Tutor Cleveland, Stockton On Tees & Middlesbrough
---
Subjects:
Maths Key Stage 2

Maths Key Stage 3

Maths GCSE

Maths AS A level
---
Price and Range:
All levels:
£28 all-inclusive -i.e. no charge for any extra time I spend at home preparing any necessary worksheets etc.
---
Personal Information:
Thank you for taking time to view my profile.

I have a degree in Maths as well as a Post-Graduate Certificate of Education. I have taught in various secondary schools, both state and independent. I have been offering home tuition for a number of years now.

My approach is friendly and informal, which I have found works well in one-to-one tuition. My general strategy is a mixture of working on the pupil's current topics and/or problems, followed by revision of earlier topics. However, this isn't set in stone:a pupil may need extensive coaching in one particular area, or (especially in the exam years)it may be useful to devote much of the time to past papers and explaining necessary methods and techniques. In a word (well, eight), I tailor the tuition to the pupil's needs.

Many of my tutees are siblings of earlier pupils, as well as word-of-mouth recommendations. Consequently, many of my parents (or,rather, the pupils' parents) are happy to act as referees.

One point to note: almost all my tutees are south of the river, so I normally can't include areas such as Stockton or Billingham in my rounds. However, I can offer tutoring through Skype for pupils outside my catchment area.

One other point to note: my A level tutoring includes the full Core syllabus and Mechanics, not including Statistics. With the new A level syllabus, this will mean that I can tutor the whole syllabus with the exception of the final part of Paper Three (based on the AQA syllabus) - again, this is Statistics.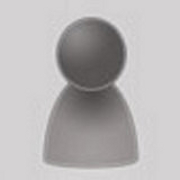 Mr L. J. Hunter-White
Listing type: Tutor


Distance travelled:
Up to 5 miles of TS1
Availability:
All days day and eve
Crb check:
I have a Crb Check [Help]
This map is centred on (TS1) where this tutor/or organisation are located.
Contact Details for Mr L. J. Hunter-White
---
Send Mr L. J. Hunter-White a private message
Do not use this form to try to recruit tutors to any tutoring agency you may run or for sending communications that can be seen as spam, marketing and product promotion etc.
Optional - leave blank if you do not want tutors to contact you by phone. Numbers only please. No ( ) or -