Kim Base - KS1 & KS2 Maths & English Tutor Wantage, Oxford, Didcot, Abingdon & Faringdon
Subjects
KS1 & KS2 Maths
KS1 & KS2 English
---
Subjects:
I can offer tuition across key stage one and two covering every curriculum subject.
---
Price and Range:
Primary aged children £25 per hour
---
Personal Information:
During my career I have had a wide range of responsibilities. In every role I have always had the needs of the children in my care at the heart of all I do.
I build positive relationships and provide a space where they feel supported,safe and respected.In this environment they can take on responsibilities and be confident being who they are.

In September 2015 I decided to become a freelance teacher and since then I have been fully occupied trading as Kim Base. Learning Without Walls.

I continue to develop my knowledge of teaching through further qualifications.
I can provide a full CV but a brief outline includes NPQH and recently:
Forest school leader level 3,
Outdoor first aid.
Adult Mental health first aid.
"Managing challenging behaviour in the outdoors" certificate.
Story telling course
Forest School Association national conference 2019

I have a focus on outdoor education as it is a wonderful way to engage children and young adults allowing them to learn, as my trading name suggests-without walls!
In the same way, children don't always succeed as highly as they could because of personal barriers to their learning, but one to one tutoring can offer the opportunity to find ways around those barriers.

When I am tutoring on an individual basis I work with each child based around their needs. I find the best way they learn and what they need to learn. I build a sequence of sessions around them, their level of understanding and how they learn effectively.

Families I have worked with are happy to be contacted to a reference.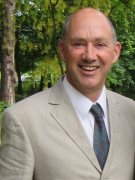 Kim Base
Listing type: Tutor


Distance travelled:
Up to 15 miles of OX12
Availability:
Mon-Fri only day and eve
Crb check:
I have a Crb Check [Help]
This map is centred on (OX12) where this tutor/or organisation are located.
Contact Details for Kim Base
---
Send Kim Base a private message
Do not use this form to try to recruit tutors to any tutoring agency you may run or for sending communications that can be seen as spam, marketing and product promotion etc.
Optional - leave blank if you do not want tutors to contact you by phone. Numbers only please. No ( ) or -