Kerry Pitman - Kent Test / 11+, Maths & English Tutor Canterbury & Ashford
Subjects
Maths
English
11 plus
Entrance Exams
---
Subjects:
11+/Kent Test, Key Stages 2 and 3 Maths and English and GCSE Maths and English Language.
---
Price and Range:
£25.00 per hour
---
Personal Information:
I am an experienced tutor and have provided private tuition for over five years and taught in a local state school for nearly five years. I passed the Local Authority vetting process and have a current DBS. Over that time I have been very successful with many happy students on results day. To achieve this I have developed a friendly, supportive and patient approach and try to maintain the best possible learning environment. At the outset I assess the level they are working at and look for any gaps in their background knowledge before planning lessons to maximise learning over the time available. I also use the best learning tools, books and materials that are currently on the market.

I have an honours degree in Social Sciences, from the University of Leicester. I specialise in tutoring for the 11 plus, KS2 & KS3 Maths and English and GCSE. I live in Ashford with good access from most directions and consequently mostly work from home although I can travel locally if required.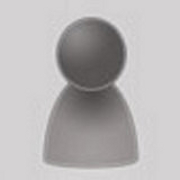 Mr Kerry Pitman
Listing type: Tutor


Distance travelled:
Up to 10 miles of TN24
Availability:
Mon-Fri only day and eve
Crb check:
I have a Crb Check [Help]
This map is centred on (TN24) where this tutor/or organisation are located.
Contact Details for Mr Kerry Pitman
---
Send Mr Kerry Pitman a private message
Do not use this form to try to recruit tutors to any tutoring agency you may run or for sending communications that can be seen as spam, marketing and product promotion etc.
Optional - leave blank if you do not want tutors to contact you by phone. Numbers only please. No ( ) or -