Kathryn Tansley - French, German & Latin Tutor Guildford, Godalming, Cobham, Weybridge & Esher
Subjects
Up to A Level French
Up to GCSE German
Up to GCSE Latin
---
Subjects:
I teach French to GCSE and A level and Common Entrance and GCSE Latin. I also teach German to GCSE. I have recent experience of teaching the i GCSE in both French and German.
---
Price and Range:
GCSE and below: £35 per hour.

A level: £40 per hour.
---
Personal Information:
After taking my degree in languages, I worked briefly in proof reading and technical editing before taking some time out to have my children. I then took a PGCE (Post Graduate Certificate of Education) before starting to teach full time in 1991. I have taught in both state and private schools and have over 25 years of experience in both teaching in schools and private tuition.

I have always been fascinated by languages and studied French, Latin and German for A level, and subsequently at university where I graduated with a BA Hons 2.1 degree.

I am happy to tutor in my own home at a time to suit you or in your home. As well as being available to tutor in and around my local area (Guildford and surrounding villages), I am happy to travel to the Esher, Weybridge and Cobham area.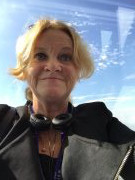 Kathryn Tansley
Listing type: Tutor


Distance travelled:
Up to 20 miles of GU5
Availability:
All days day and eve
Crb check:
I have a Crb Check [Help]
This map is centred on (GU5) where this tutor/or organisation are located.
Contact Details for Kathryn Tansley
---
Send Kathryn Tansley a private message
Do not use this form to try to recruit tutors to any tutoring agency you may run or for sending communications that can be seen as spam, marketing and product promotion etc.
Optional - leave blank if you do not want tutors to contact you by phone. Numbers only please. No ( ) or -