Jack Bell - English, English Literature & TEFL Tutor Winchester
Subjects
GCSE English
KS3 English
GCSE English Literature
Adult Education TEFL
---
Subjects:
>GCSE English Literature
>GCSE English Language
>KS3 English
>ESL students
---
Price and Range:
All English lessons at £10 an hour, with the first lesson free of charge.
---
Personal Information:
I have been working as an English tutor for the past 5 years. More recently this has included tutoring students with English as a second language online. Previously I have also tutored students face to face in their own homes, tutoring students for GCSE English Language and Literature, focusing on exam preparation, revision strategies and written development. In addition to this, I have tutored upper primary school students in preparing for their English SATS. I have also taught English in schools in Kenya.
Before that, I have worked as a learning support assistant in a secondary school. This gave me experience of working one to one with students, preparing lessons according to the individual student, and being flexible and patient in my approach.

I am a flexible, patient tutor, experienced in preparing resources, giving detailed feedback to help students improve, and through my online work I am proficient in using technology to make learning English engaging and fun. Through my tutoring experience, I have built excellent professional relationships with my students to keep the lessons beneficial and engaging. I am enthusiastic about helping students to improve their English skills, and to achieve their goals, and I aim to tailor my lessons around helping students to achieve in learning and developing their English.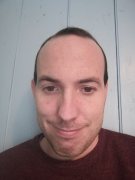 Jack Bell
Listing type: Tutor


Distance travelled:
Up to 5 miles of SO22
Availability:
Mon-Fri Eve and Weekends only
This map is centred on (SO22) where this tutor/or organisation are located.
Contact Details for Jack Bell
---
Send Jack Bell a private message
Do not use this form to try to recruit tutors to any tutoring agency you may run or for sending communications that can be seen as spam, marketing and product promotion etc.
Optional - leave blank if you do not want tutors to contact you by phone. Numbers only please. No ( ) or -