Janani Satkurunathan - Science, Biology, Chemistry & Physics Tutor Croydon, Sutton, Streatham, Thornton Heath & Tooting
---
Subjects:
Science upto GCSE preferably AQA.
---
Price and Range:
£30 per hour for Keystage 3 or 4.
Prices are non-negotiable.
---
Personal Information:
I am currently teaching Science at a secondary school in Plaistow and in 2015I obtained QTS in Science. I have a degree in Molecular Biology and a PGCE in Secondary Science with Chemistry. I've taught all three Sciences up to GCSE in AQA and Edexcel.

I am offering my services because I am enthusiastic about Science, especially Biology and Chemistry. In addition, my qualifications and subject knowledge enable me to teach a range of topics to a high standard. I enjoy working with students, not only in the classroom, but on a 1:1 basis so that I can personalise learning to each individual's needs and help them to address their misconceptions and where necessary, provide suggestions on how to learn and revise effectively. Reasons for learning with me are that I am: organised, hard-working, confident in my subject, adaptable and committed to students' outcomes.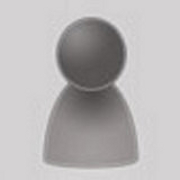 Janani Satkurunathan
Listing type: Tutor


Distance travelled:
Up to 10 miles of CR7
Availability:
Mon-Fri Eve and Weekends only
Crb check:
I have a Crb Check [Help]
This map is centred on (CR7) where this tutor/or organisation are located.
Contact Details for Janani Satkurunathan
---
Send Janani Satkurunathan a private message
Do not use this form to try to recruit tutors to any tutoring agency you may run or for sending communications that can be seen as spam, marketing and product promotion etc.
Optional - leave blank if you do not want tutors to contact you by phone. Numbers only please. No ( ) or -