Inez Griffin - ESOL, 11+, Maths, English, Business Studies Tutor Redbridge, Waltham Forest & Walthamstow
Subjects
Up to GCSE Maths
Up to GCSE English
11 plus
7 plus
Up to A Level Business Studies
KS1 & KS2 Literacy
KS1 & KS2 Numeracy
ESOL
Areas Covered
---
Subjects:
English and Maths up to GCSE

7 and 11+ entrance exams for independent and grammar schools

Functional skills - literacy and Numeracy at Level 1 and 2
---
Price and Range:
Primary and Secondary including GCSE £27,

Special reduced rates available for home schooled primary children.

Special offer - 1.5 hours £36 up to and including GCSE.

All prices are per hour and include cost of travelling up to 2 miles from my home.
---
Personal Information:
I have been a private tutor for the past eight years, preparing students for entry examinations at 7 and 11+ for Forest and Chigwell schools and the two grammar schools in the London Borough of Redbridge as well as supporting student in English and Mathematics in preparation for the SAT's test at the end of year 6. For the past fourt years I have 100% pass rate for students being offered a place at Woodford County High school and Ilford County High School .

I also offer tuition for home schooled primary children. This academic year, I successfully tutored a ten year child in English and Mathematics. It was a privilege to watch the student grow from a shy, not very confident student to someone who could write imaginative stories and tackle previously difficult mathematical problems.

I do not just tutor primary aged children but offer support to older children at secondary school who may be struggling in English and Mathematics and prepare students for GCSE English and Maths Examinations.

I can easily form positive relationships and I have been told by parents and my pupils that I am patient, kind, approachable and I am able to explain difficult concepts in a way that is easy to understand and allows pupils to achieve their learning goals.

I believe that education is not just about achieving excellent examination results but developing life skills that allows people to be successful in the adult world. Everyone, irrespective of background, race or ability has a right to an education whether it be to pass examinations, to boost confidence or for the simple pleasure of expanding and exploring new horizons.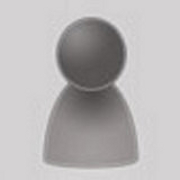 Mrs Inez Griffin
Listing type: Tutor


Distance travelled:
Up to 2 miles of IG8
Availability:
All days day and eve
Crb check:
I have a Crb Check [Help]
This map is centred on (IG8) where this tutor/or organisation are located.
Contact Details for Mrs Inez Griffin
---
Send Mrs Inez Griffin a private message
Do not use this form to try to recruit tutors to any tutoring agency you may run or for sending communications that can be seen as spam, marketing and product promotion etc.
Optional - leave blank if you do not want tutors to contact you by phone. Numbers only please. No ( ) or -