Hamza Shah - Maths, Physics & Science Tutor Cambridge, Ely & St Ives
Subjects
Up to A Level Maths
Up to Degree level Maths
Up to A Level Further Maths
Up to A Level Physics
Up to Degree level Physics
Up to A Level Science
---
Subjects:
Math (GCSE, A Level and University Level)
Physics/Science (GCSE, A Level and University Level)
Electronics (GCSE, A Level and University Level)

I have taught Edexcel, AQA and IB students.
---
Price and Range:
GCSE £20 per hour
A Levels £25 per hour
University Level £30 per hour
---
Personal Information:
I have 10 years of experience in teaching GCSE/A-Level students Math (C1, C2, C3, C4, M1, S1) and Physics/Science/Electronics.
Teaching is my passion and I enjoy explaining difficult concepts to students by making them as clear and as simple as possible.

I believe that everyone has their own pace of learning. I believe in helping students reach their goals and not just make money out of this profession. I understand this as I was a student once and i am fully aware of what it takes to be a student.
My students feel very comfortable with me and have achieved good grades. I am not a teacher who would leave as soon as the hour is finished. I make sure my students are left fully content on the day.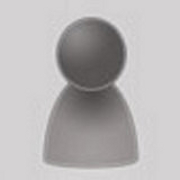 Hamza Shah
This map is centred on (CB24) where this tutor/or organisation are located.
Contact Details for Hamza Shah
---
Send Hamza Shah a private message
Do not use this form to try to recruit tutors to any tutoring agency you may run or for sending communications that can be seen as spam, marketing and product promotion etc.
Optional - leave blank if you do not want tutors to contact you by phone. Numbers only please. No ( ) or -