Diane Kirk - SEN, Literacy, Numeracy / Maths, Dyscalculia, Dyslexia Tutor York
Subjects
KS3 Maths
KS1 & KS2 Maths
KS1 & KS2 Literacy
KS3 Numeracy
KS1 & KS2 Numeracy
Dyscalculia
Dyslexia
---
Subjects:
Primary literacy and maths.

Reading, writing and spelling for dyslexic pupils, primary and secondary.

Maths/numeracy for dyslexic pupils and those with dyscalculia,

I also offer Cogmed Working Memory Training.
---
Price and Range:
£40/hour for individual, one to one tuition - this fee covers my continual professional development at conferences and courses, materials and membership of professional bodies.

Cogmed Working Memory Training (5 weeks), + coaching, £350
---
Personal Information:
I enjoy working with children and young people and I feel great personal satisfaction that I am able to make a substantial and long lasting improvement to the academic progress of those who have a specific difficulty, such as dyslexia or dyscalculia.
I am highly qualified with a Masters Degree in Education, as well as a Literacy and Dyslexia Post Graduate Certificate (Dyslexia Institute). I am on the Register of Approved Teachers with The British Dyslexia Association.
I am currently studying on a Post Graduate Certificate of Education course focussing on Dyscalculia. This is a mainly distance learning course run by Edge Hill University, and is the only course at this level in the country.

An increasing proportion of my pupils come to me for help with maths. Sometimes in schools, where resources are limited, children who are falling behind may be given extra help with literacy but no extra skilled help with numeracy; a teaching assistant is not equipped to deal with those who find maths most difficult.

I started my teaching career teaching maths , science and rural studies in secondary schools, then retrained to teach in primary schools, where I taught maths, at one time or another, to all classes from Reception to Year 6, so I am aware of the progression in understanding as children grow and develop.

I have been a class teacher in both independent schools and state schools. After leaving classroom teaching, I took a year's course with The Dyslexia Institute at York University.

Many of the children I teach have working memory problems. Until recently it was thought that working memory capacity was fixed, but in 2002 psychologists in Sweden developed a computerised training that improves working memory. This has been used in over 200 schools in Sweden since 2003. The programme is now available in Britain and I have trained as a Cogmed coach and offer the course to any of my pupils who might benefit.

I'm looking forward to hearing from you.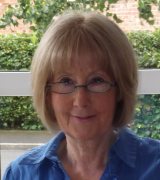 Mrs Diane Kirk
Listing type: Tutor

Crb check:
I have a Crb Check [Help]
This map is centred on (YO31) where this tutor/or organisation are located.
Contact Details for Mrs Diane Kirk
---
Send Mrs Diane Kirk a private message
Do not use this form to try to recruit tutors to any tutoring agency you may run or for sending communications that can be seen as spam, marketing and product promotion etc.
Optional - leave blank if you do not want tutors to contact you by phone. Numbers only please. No ( ) or -