Denise Morris - Spanish, 11+, Maths, Science & English Tutor Dudley, Kingswinford, Rowley Regis & Sedgley
Subjects
Primary Maths
Primary English
11 plus
Primary Science
Up to GCSE Spanish
---
Subjects:
KS1 and KS2 in Maths, English and Science, up to Sats. Eleven Plus subjects, i.e. English, Maths, Verbal Reasoning and Non Verbal Reasoning.

Spanish is provided up to and above GCSE level, including conversational Spanish at all ages.
---
Price and Range:
I charge £25.00 per hour. Sometimes I am asked to tutor twins or two students of the same age and ability. In such cases I charge £30.00 per hour.
---
Personal Information:
I have over ten years' experience in home tuition. Although British, I began tutoring in Spain, where I lived for many years. My lessons there were in a language academy tutoring small groups and in private homes, with individual or sometimes two students. The subject was English.

Subsequently I began tutoring for myself providing lessons for children and adults alike, mostly Spanish nationality but often German also.

I now provide tuition for Primary level children in their homes, in English, Maths and Science, eventually leading to Sats examination. It is often a question of building a child's confidence as well as improving their academic ability, which leads to their success. I have some experience with dyslexic students, who often require more help and encouragement.

With regard to Eleven Plus; these days it is extremely competitive. I provide a high level of study, including advanced vocabulary learning, since a common problem seems to be that candidates cannot answer all the questions because they don't understand the meanings of some of the words!

I also enjoy teaching Spanish, I have students from Year 2 to adult. Sometimes adults are more centred upon conversational Spanish, while others prefer to take a formal qualification.

Most of my work comes from recommendation of current or previous students, who have and are achieving success.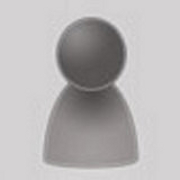 Denise Morris
Listing type: Tutor


Distance travelled:
Up to 5 miles of DY1
Availability:
Mon-Fri Eve and Weekends only
Crb check:
I have a Crb Check [Help]
This map is centred on (DY1) where this tutor/or organisation are located.
Contact Details for Denise Morris
---
Send Denise Morris a private message
Do not use this form to try to recruit tutors to any tutoring agency you may run or for sending communications that can be seen as spam, marketing and product promotion etc.
Optional - leave blank if you do not want tutors to contact you by phone. Numbers only please. No ( ) or -