David Edon - Maths & English Tutor Leeds, Morley, Dewsbury & Batley
Subjects
Pre-School Maths
KS1 & KS2 Maths
Adult Education English
Up to A Level English
Pre-School English
---
Subjects:
English:

-Key Stage 1
-Key Stage 2
-Year 6 SATS
-Key Stage 2 Entrance Exams
-Key Stage 3
-GCSE's
-A Level English Language
-QTS English

Maths:

-Key Stage 1
-Key Stage 2
-Year 6 SATS
-Key Stage 2 Entrance Exams
---
Price and Range:
All lessons are £25 per hour.
---
Personal Information:
I have a BA (Hons) English Language degree and teaching experience of English and Maths for over nine years. Outstanding academic results are achieved by my students at all levels.

My focus is to aid each student to reach their potential through specifically tailored lessons designed to make learning fun. I have a strong belief that for people of all ages, learning can be enjoyable, and if you adore the process, you are much more likely to progress!

Every session includes lots of workbooks, educational games, novels and prizes (for younger students)!

Another thing that a I believe is key for any tutor's success is to give a student belief, as when confidence is attained, the student's levels tend to rapidly improve as well. Therefore my extremely energetic approach to teaching is vital in creating confidence and making huge improvements.

There is nothing that gives me more pleasure than a student achieving their goal, be it a particular level they need to attain or a skill they need to improve.

For more information and testimonials please visit www.edonandedon.com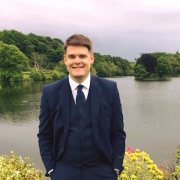 David Edon
Listing type: Tutor

Availability:
Mon-Fri only day and eve
Crb check:
I have a Crb Check [Help]
This map is centred on (WF17) where this tutor/or organisation are located.
Contact Details for David Edon
---
Send David Edon a private message
Do not use this form to try to recruit tutors to any tutoring agency you may run or for sending communications that can be seen as spam, marketing and product promotion etc.
Optional - leave blank if you do not want tutors to contact you by phone. Numbers only please. No ( ) or -