Christopher Webster - Biology, Science & Maths Tutor Coventry, Rugby, Dunchurch & Southam,
Subjects
KS3 Maths
A Level Biology
Up to GCSE Science
---
Subjects:
A level Biology
GCSE Biology, Chemistry and Physics
KS3 Science and Maths
---
Price and Range:
A level and GCSE £30 an hour
KS3 £25 an hour
---
Personal Information:
I am a tutor with experience within mainstream and EBD special school settings. I have QTS and a PGCE along with 4 years school teaching experience in schools around Northamptonshire and have 2 years experience of private tutoring students around Daventry and Rugby.

My background in mainly in GCSE and KS3 Science but can offer A level tuition in Biology and KS3 Maths as well.

I have a friendly, approachable and an informal style with significant experience in teaching reluctant learners of my subject. I am fully conversant with new schemes of work OCR, AQA and Edexcel boards. I also have 3 years experience as an assistant examiner with OCR so can provide significant insight into how exam questions are written and should be answered.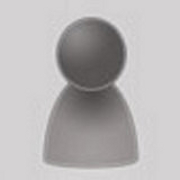 Christopher Webster
Listing type: Tutor


Distance travelled:
Over 20 miles of NN11
Availability:
Mon-Fri Evenings
Crb check:
I have a Crb Check [Help]
This map is centred on (NN11) where this tutor/or organisation are located.
Contact Details for Christopher Webster
---
Send Christopher Webster a private message
Do not use this form to try to recruit tutors to any tutoring agency you may run or for sending communications that can be seen as spam, marketing and product promotion etc.
Optional - leave blank if you do not want tutors to contact you by phone. Numbers only please. No ( ) or -