Christopher Spencer - Physics, Maths & Science Tutor Weybridge, Shepperton, Staines & Chertsey
Subjects
Up to Degree level Maths
A Level Physics
AS Level Physics
GCSE Science
---
Subjects:
Mathematics to all levels
{common entrance to degree}

AS/A2 Physics and GCSE science
---
Price and Range:
£38 per hour (fully inclusive)
---
Personal Information:
I have many years experience of offering private tuition for Physics and Maths, as well as Science. This has resulted in a positive response to my tuition methods by my students, some who have gained places at Oxbridge. In addition to this I have been an examiner for the EDEXCEL panel for many years resulting in my marking many A-level Maths examinations.
I received a BSc(Hons)and a PhD both in Mathematics from Liverpool University.My first degree contained a significant element of Physics in which I have always maintained an interest.My first post after leaving Liverpool was as lecturer in Mathematics at Hong Kong University.From there I took up a Senior Lectureship at St Mary's University at Strawberry Hill. I have tutored Mathematics, Physics and Chemistry, with great successes, for the past 40 years.
Although I have taught privately throughout my career, since taking early retirement from St Mary's I have given private lessons on a more or less full time basis.
I'm generally available on all days including weekends with the exception of Mondays.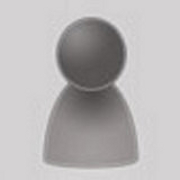 Dr Christopher Spencer
Listing type: Tutor


Distance travelled:
Up to 10 miles of KT13
Crb check:
I have a Crb Check [Help]
This map is centred on (KT13) where this tutor/or organisation are located.
Contact Details for Dr Christopher Spencer
---
Send Dr Christopher Spencer a private message
Do not use this form to try to recruit tutors to any tutoring agency you may run or for sending communications that can be seen as spam, marketing and product promotion etc.
Optional - leave blank if you do not want tutors to contact you by phone. Numbers only please. No ( ) or -