Bob Penrose - Primary, Secondary, GCSE & A-level Maths Tutor Alcester, Stratford upon Avon, Warwick, Kenilworth & Royal Leamington Spa
---
Subjects:
GCSE Mathematics
GCE Mathematics AS and A
---
Price and Range:
GCE £30 per hour
GCSE £25 per hour
plus contribution to travelling expenses
---
Personal Information:
I have a degree in mathematics and taught for five years. I have worked for the AQA Awarding body for over 33 years until my retirement. I have considerable knowledge of the exam system and tutor Maths at GCSE and GCE level, although I would consider providing support at other stages.
I have been tutoring for the last five years and have had considerable success in assisting students to get the grades they require through improving their confidence in the subject and helping them understand the best ways in which to maximise their marks in the examinations.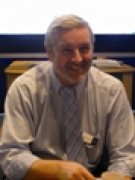 Bob Penrose
This map is centred on (CV37) where this tutor/or organisation are located.
Contact Details for Bob Penrose
---
Send Bob Penrose a private message
Do not use this form to try to recruit tutors to any tutoring agency you may run or for sending communications that can be seen as spam, marketing and product promotion etc.
Optional - leave blank if you do not want tutors to contact you by phone. Numbers only please. No ( ) or -