Anne Thorpe - Psychology Tutor Walsall
---
Subjects:
A Level Psychology (AQA specification only)
---
Price and Range:
£30 per hour for a single student. Reduction for two or more students.
£25 per hour for distance tutoring via Skype.
---
Personal Information:
I am head of Psychology at a West Midlands school and have taught this fantastic subject for more than twenty years, introducing and developing it at three schools in Staffordshire, Walsall and Birmingham.

I also work as a private tutor in AQA Psychology A level. While I have limited availability for face to face tutoring, online tutoring via Skype is effective and enjoyable, with the ability to share documents on screen and discuss them. Payment for online tutoring is by PayPal.

Every student is different, with their own needs and ways of learning, and my role as a tutor and teacher is to enable each student to acquire knowledge and understanding, and develop skills, in a way that suits them best as individuals. I develop clear, effective resources which are approved by my students in school and which I share with tutees.

As well as teaching, I have been an examiner and moderator for two major examination boards for 30 years, involved in assessment of Psychology and Biology. I have senior examiner responsibility and this role has given me valuable insight into the demands of assessment at A-Level.

The emphasis on 'stretch and challenge' in the more recent Psychology specification means that skills development and ability to respond appropriately to test questions are more important than ever. A-level is no longer just about what you know - it's about what you can do with your knowledge. My starting point as a tutor is to ask why you feel you need or want a tutor, then to examine your background in the subject to find out what specific areas you need the most help to develop or refine. I look forward to working with you in your quest for success!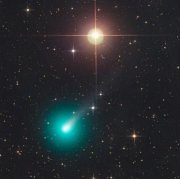 Anne Thorpe
This map is centred on (WS3) where this tutor/or organisation are located.
Anne Thorpe prefers not to be contacted by phone
---
Send Anne Thorpe a private message
Do not use this form to try to recruit tutors to any tutoring agency you may run or for sending communications that can be seen as spam, marketing and product promotion etc.
Optional - leave blank if you do not want tutors to contact you by phone. Numbers only please. No ( ) or -