Alison Corfield - English Tutor Chepstow, Cwmbran, Caldicot, Magor & Monmouth
Subjects
KS3 English
KS1 & KS2 English
A Level English
GCSE English
---
Subjects:
I teach English Key Stages 1,2,3,4; Common Entrance; GCSE.

I also offer Maths Key Stages 1 & 2

I have many years of working with Dyslexic and Dyspraxic pupils; I have attended several British Dyslexia Association Training days.
---
Price and Range:
Key Stages 1-4, Common Entrance, GCSE English Language and Literature: £25 an hour + petrol costs if travel requured.
---
Personal Information:
Having trained as a teacher in my 20s, I then took a long career break while my children were growing up, preferring to work from home. For 13 years I had a small printing business, went on to work at a large magazine printer's for several years but, although this was absorbing, I always wanted to return to teaching.

14 years ago I did an intensive Return to Teaching course, run by the University of Bath, and have been teaching, working as a Teaching Assistant or tutoring ever since. I have been through 3 very successful Ofsted inspections.

From long-term supply teaching English in a Special School, I developed an interest in helping children who have learning difficulties such as Dyslexia. For 5 years I was Head of English in a Prep School in Dorset, which also involved taking several pupils on a 1 to 1 basis each week for help with their Dyslexia. Apart from this, I also very much enjoyed working at a higher level with pupils preparing for their 13+ Common Entrance and Scholarship Examinations. For the past 5 years I have tutored pupils in preparation for GCSE English Language and Literature for several Examination Boards, with much success. References can be made available.

Although I am 'retirement age', I am too young to retire and would miss working with children immensely; they are such fun and do enjoy achieving. Building self-esteem is often the starting point; I break the lessons down into lively and stimulating 'chunks', making sure that the pupil has a real sense of pride in his or her work at the end.

I am happy to travel or welcome a pupil plus parent/carer into my home, as long as they don't mind 3 very friendly dogs.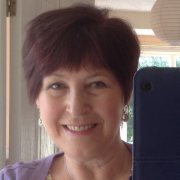 Alison Corfield
Listing type: Tutor


Distance travelled:
Up to 10 miles of NP26
Availability:
All days day and eve
Crb check:
I have a Crb Check [Help]
This map is centred on (NP26) where this tutor/or organisation are located.
Contact Details for Alison Corfield
---
Send Alison Corfield a private message
Do not use this form to try to recruit tutors to any tutoring agency you may run or for sending communications that can be seen as spam, marketing and product promotion etc.
Optional - leave blank if you do not want tutors to contact you by phone. Numbers only please. No ( ) or -