Akshat Krishna - Law, Physics, Chemistry, Biology, English, 11+ & Maths Tutor Birmingham, Walsall & Wolverhampton
Subjects
Up to GCSE Maths
Up to GCSE English
11 plus
Up to A Level Biology
Up to A Level Chemistry
Up to A Level Physics
Degree Law
Up to A Level Law
Areas Covered
---
Subjects:
I have experience of tutoring the following subjects:-

11+ preparation for Grammar School Entrance Exams

English Language and Literature, Maths and Science up to GCSE level.

Physics, Chemistry, Biology and Law up to A Level.

Law up to Degree Level
---
Price and Range:
11+ at £25 per hour.

English Language and Literature, Maths and Science up to GCSE level at £25 per hour.

Physics, Chemistry, Biology and Law up to A Level at £25 per hour.

Law up to Degree Level at £30 per hour.
---
Personal Information:
Come and learn with me. I actually make tutoring a lot of fun! I am available to tutor 7 days a week; both in person as well as online via Skype subject to COVID-19 rules and regulations as applicable from time to time. This is my sixth year of tutoring. My approach to learning involves being creative, interactive and concise. The idea is to make each lesson interesting and easier to understand concepts and do so efficiently. I try to help my students with formulating revision schedules to align the tutoring according to the tutee's ability by instilling a structured and step by step approach to learning.

By way of academic background, the academic qualifications I hold are as follows:-

((((The University of Law, Birmingham))))
Bachelor of Laws - 2:2 Degree

((((University of Southampton))))
BSc in Computer Science / BEng in Software Engineering - 2:1 Degree

((((King Edward VI College, Stourbridge)))))
A Level Physics Grade A
A Level Chemistry Grade A
A Level Biology Grade A
AS Level German Grade A

(((((King Edward VI Five Ways School, Birmingham)))))
GCSE Maths Grade A
GCSE English Language Grade A
GCSE English Literature Grade A
GCSE French Grade A*
GCSE German Grade A*
GCSE Physics Grade A
GCSE Chemistry Grade A
GCSE Biology Grade A
GCSE ICT Grade A
GCSE History Grade A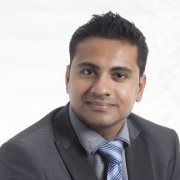 Akshat Krishna
Listing type: Tutor


Distance travelled:
Up to 20 miles of B69
Availability:
All days day and eve
Crb check:
I have a Crb Check [Help]
This map is centred on (B69) where this tutor/or organisation are located.
Contact Details for Akshat Krishna
---
Send Akshat Krishna a private message
Do not use this form to try to recruit tutors to any tutoring agency you may run or for sending communications that can be seen as spam, marketing and product promotion etc.
Optional - leave blank if you do not want tutors to contact you by phone. Numbers only please. No ( ) or -